*This post may have affiliate links, which means I may receive commissions if you choose to purchase through links I provide (at no extra cost to you). As an Amazon Associate I earn from qualifying purchases. Please read my disclaimer for additional details..
Naughty Miss
So, picture this: There's this girl who goes by Baby Spice, and she's wearing a high school uniform. She's chatting with a new girl and giving her some tips on how to join their super cool and gorgeous group.
With this palette, let's go back to the girly pop girl group magic!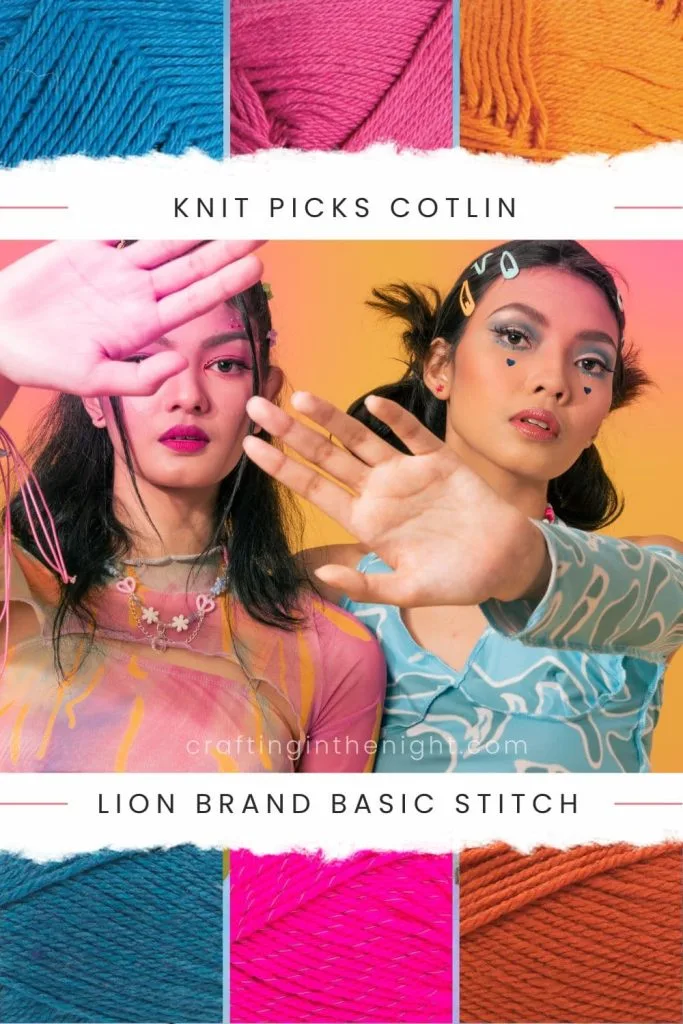 Knit Picks CotLin
Lion Brand Basic Stitch
Dreamers Beamers
Remember the '90s?
We all have stereotypes we associate with that time, especially when it comes to high school personalities. It's funny how characters would have just one trait, but it made for a hilarious mix.
Let's relive those stereotypes with these color selections!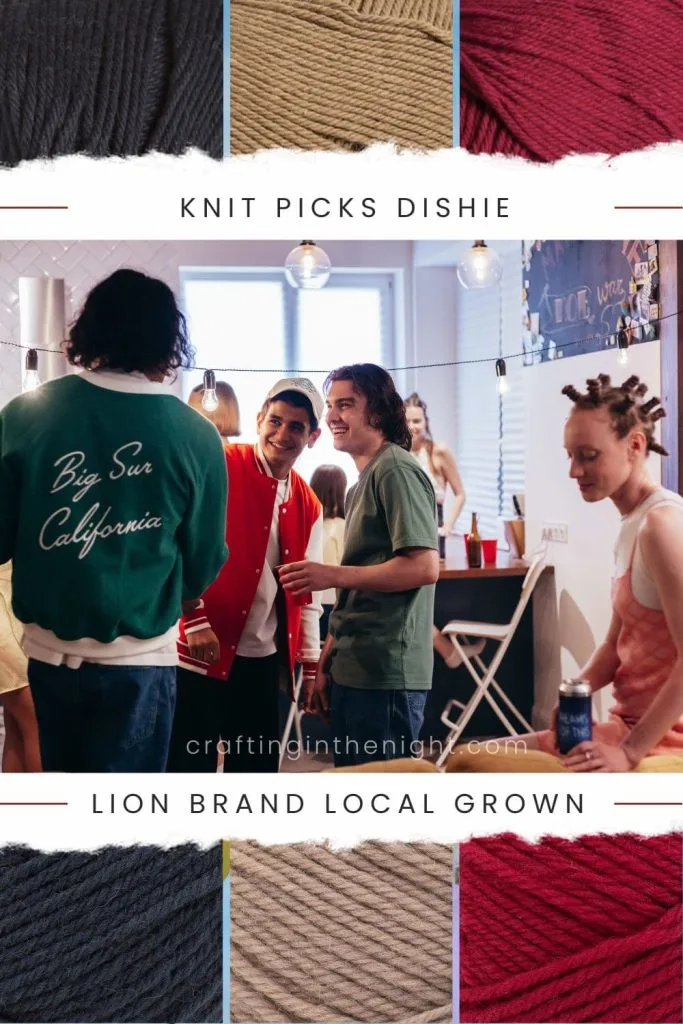 Bubblicious
Hey, do you remember those awesome, brightly colored patterned blouses and bold prints from the '90s? They were everywhere!
Let's bring back those styles with these color palette choices.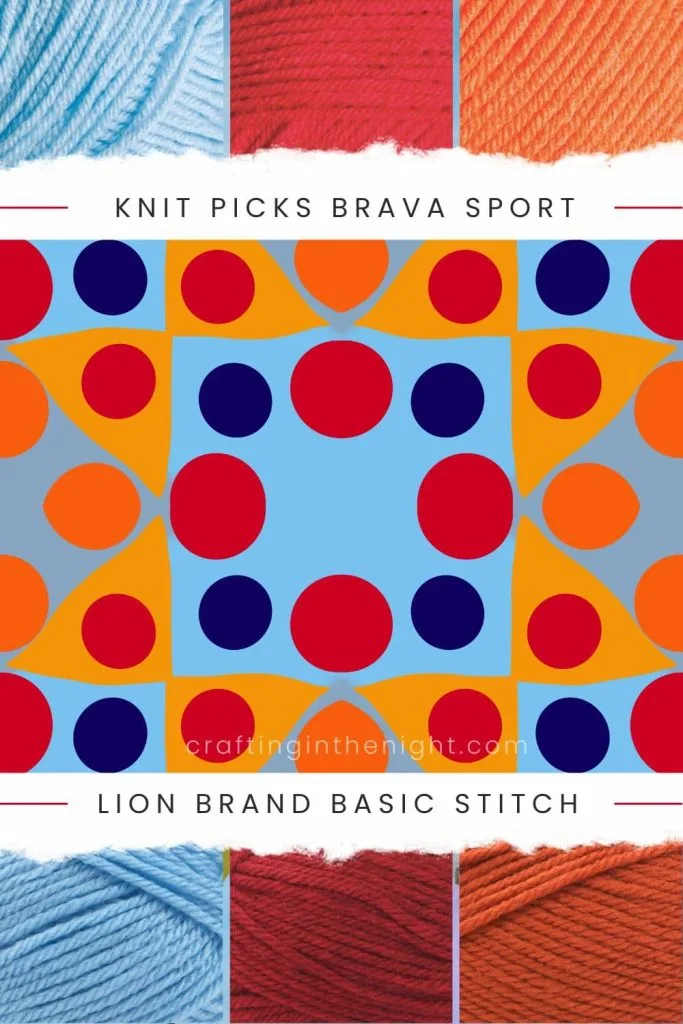 Billy Hills
You know how some people think '90s music is boring?
Well, let me tell you, that's totally not true! Just think about all the groovy and sentimental sounds of boy bands and the Seattle scene. I mean, who could ever call that boring? Not me! So hurry and rock that grunge-styled palette!
Distorted Maniacs
The '90s was a time of amazing growth for bands, rap, and hip-hop music. Lots of artists made a name for themselves and broke into the mainstream.
Let your inner rockstar shine with these awesome color palettes!
Mix Slip
Do you remember those song lyrics from the '90s? "Love hurts. Love stinks."
They may be cheesy, but we all felt it! Let's relive those emo feelings with these color palettes!
Knit Picks Comfy Worsted
Lion Brand Pound Of Love
Ice Breaker
Did you know that the '90s brought about some really important changes in music, fashion, mindset, and lifestyle?
People started to embrace a more balanced approach to everything. It was all about moderation, so pump those funky palettes back on!
Knit Picks CotLin
Lion Brand Basic Stitch
Beat the Funk
Did you know that a lot of the fashion trends from the '90s are reappearing? That's right!
Slip dresses, overalls, crop tops, and funky patterns like swirls and cheetah prints are all back in style. Don't miss out on the fun — get those colorful palettes ready to go!
Knit Picks Mighty Stitch
Lion Brand 24/7 Cotton
Buzz & Bust
The bright colors of '90s are making a comeback!
It seems like everyone is feeling nostalgic for that era, especially when it comes to TV shows. From Friends to The Sopranos, the '90s had some of the most iconic shows ever, and these classics will always be special to us.
Let's embrace the '90s and bring back those fun colors!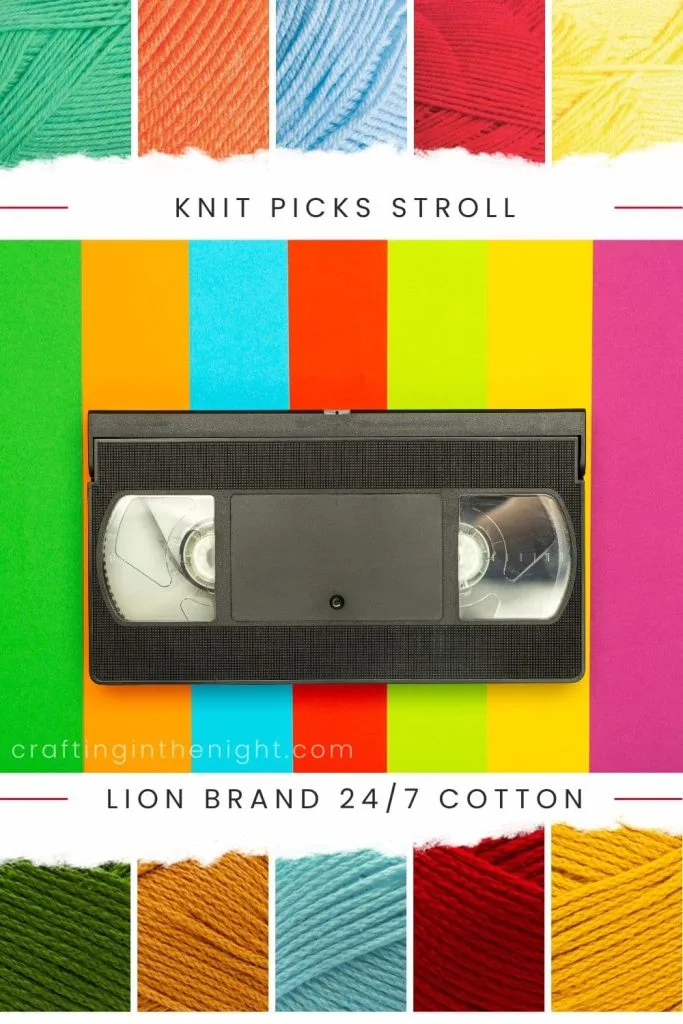 Bop Top!
The '90s were all about bold and eye-catching styles, so go ahead and express yourself with vibrant colors. Don't be afraid to be unique and true to yourself.
Knit Picks Swish Worsted
Jam Night
The '90s were a super cool time for indie cinema. Lots of talented folks went to film school, rented cameras, and made their own movies.
So don't be afraid to speak up and share your unique ideas — just like this colorful palette!
Knit Picks Swish Worsted