*This post may have affiliate links, which means I may receive commissions if you choose to purchase through links I provide (at no extra cost to you). As an Amazon Associate I earn from qualifying purchases. Please read my disclaimer for additional details..
The 80's color palette was more than just a trend—it was the heartbeat of a decade that burst with neon vibrancy, audacious prints, and the dawn of digital innovation. This era wasn't just about the music or fashion; it was a kaleidoscope of colors that now beckon us to relive those iconic moments through the comforting art of crochet and knitting.
Whether you lived through the 80's or have come to adore it through pop culture, there's no denying the appeal of its unique color combinations and unapologetic boldness. In today's post, we're taking a nostalgic trip back in time, curating a range of yarn palettes inspired by the unmistakable hues and themes from the 80's.
From electric neon to soft pastels with a punch, let's explore these threads of time together and discover the perfect palette for your next crafting masterpiece! 🌈🧶🎵
Melodic Memories
Journey through time with a harmonious blend that is reminiscent of cherished old mixtapes. This palette captures faded memories and timeless emotions.
Turn It On
Step back into the past with a palette that exudes the allure of '80s television. This collection evokes a sense of classic charm and vintage allure.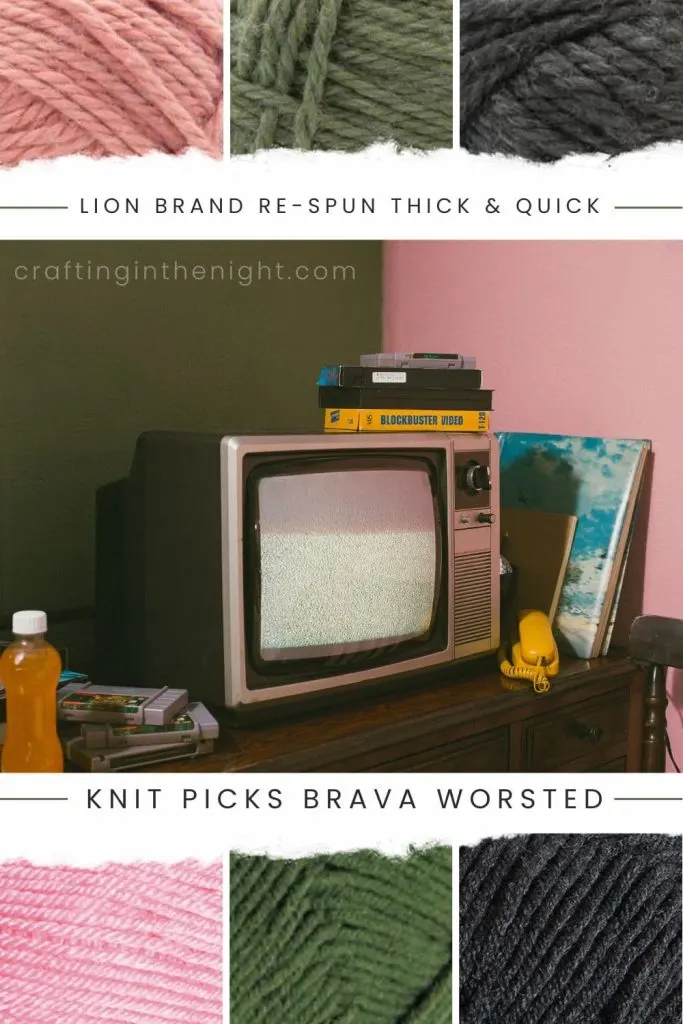 Lion Brand Re-Spun Thick & Quick
Knit Picks Brava Worsted
Dance to Your Soul, and Lose All Control
Vibrant and lively, this mirrors the energetic spirit of people dancing in colorful outfits. Feel the pulse of dynamic motion and lively self-expression.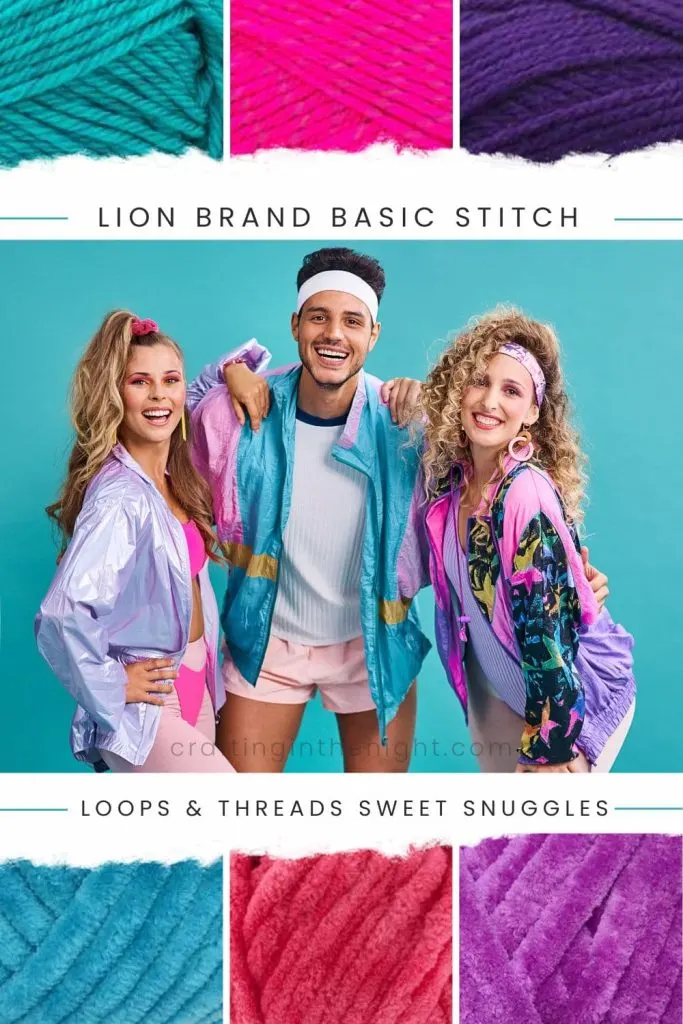 Vintage
Like an abstract masterpiece, this palette resonates with geometric intrigue and artistic flair.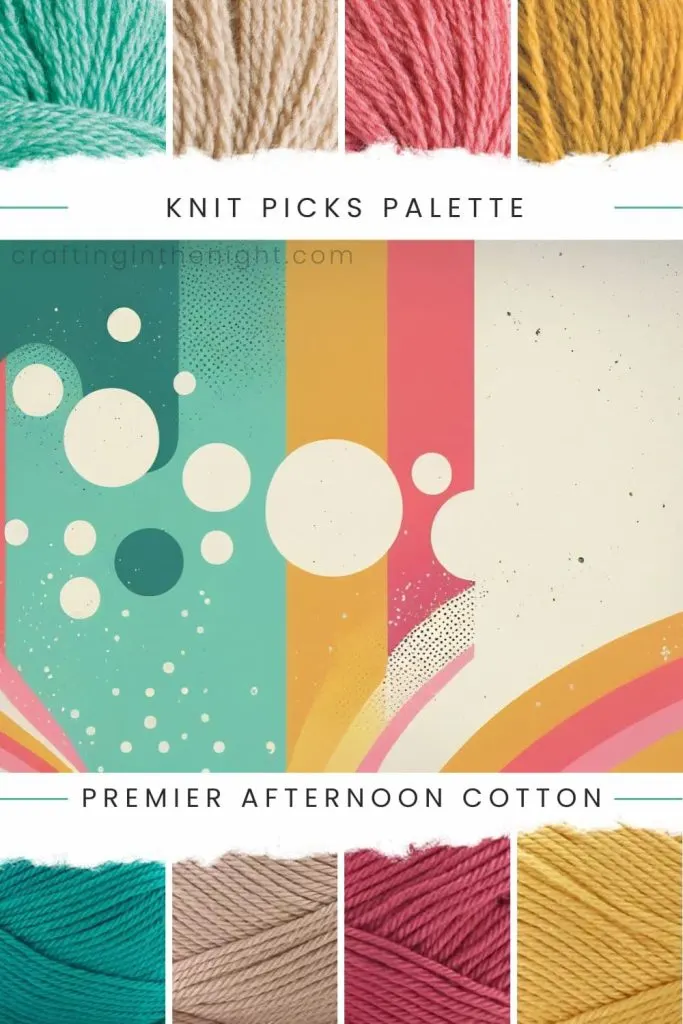 House by the Beach
Immerse yourself in the tranquil beauty of a beach sunset, where warm hues meet the ocean's embrace. This palette captures the serene dance of light and water. The warm and vivid tones hint at the crashing waves and vibrant horizon.
The Last Day of Summer
Journey through time with a palette that embodies the spirit of adventure in a vintage car. Let the colors evoke the thrill of summer rides, open roads, and classic elegance.
Loops & Threads Soft and Shiny
Bistro Vibrante
From Royal to Canary, this palette captures the lively ambiance of restaurant seating. Experience the joy of shared moments and vibrant conversations.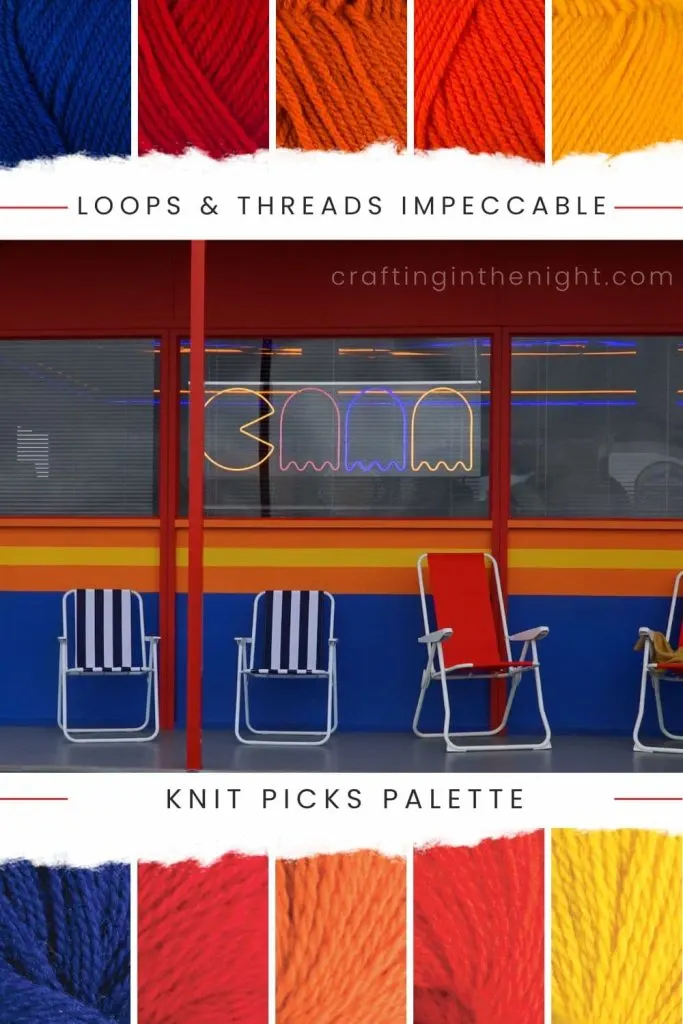 Loops & Threads Impeccable
Neon
Step into a world of imaginative nostalgia. This palette reflects the feeling of entering one of your favorite vintage shops adorned with neon lights, classic posters, memorabilia, and timeless allure.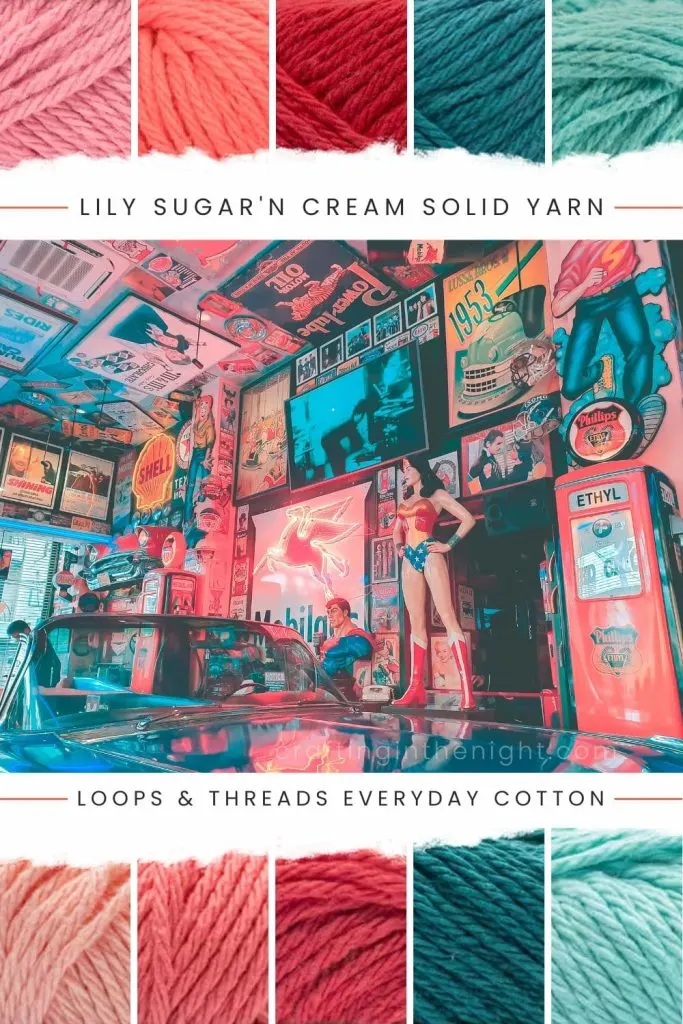 Loops & Threads Everyday Cotton
Classic Comic-apades
Embark on a heroic journey through vibrant hues that harken back to the pages of classic comic books. This palette ignites the spark of imagination and daring adventures.
Little Miss
Reminisce your childhood wonder with a palette that mirrors clear skies and simple joys. Let these colors transport you to a world of pure and joyful memories.
Caron Simply Soft
A Day in an Amusement Park
Experience the thrill of a carnival ride with a palette that echoes the feelings of a little boy's adventure.
Knit Picks Wool of the Andes Worsted