*This post may have affiliate links, which means I may receive commissions if you choose to purchase through links I provide (at no extra cost to you). As an Amazon Associate I earn from qualifying purchases. Please read my disclaimer for additional details..
Do you have extra yarn lying around that you don't know what to do with? Instead of letting it collect dust, consider donating it to someone who can use it.
One option for donating yarn is through local charities that specialize in knitting items for others, such as scarves, hats, and prayer shawls.
These charities often rely on donated yarn to keep their projects going, and your contribution could make a big difference in someone's life.
Another option is to donate your yarn to thrift stores, such as The Salvation Army, which sell the yarn to support their programs and services.
You could also reach out to senior centers, schools, or community centers to see if they have any knitting or crocheting programs that could use your yarn donations.
Charitable Organizations
National Charities
Most charities are looking for finished items for donations. Here are a couple that do sometimes accept yarn donations:
Knit for Peace: This UK-based charity accepts all types of yarn donations and distributes them to those in need.
Project Linus: This US-based charity provides handmade blankets to children in need. Check with your local Project Linus chapter to see if they accept yarn donations.
Local Charities
In addition to national charities, there are also many local charities that accept yarn donations. These can include:
Local hospitals and nursing homes
Homeless shelters
Schools and community centers
Animal shelters (for making blankets and toys)
Religious organizations
When donating to a local charity, it's best to contact them directly to see if they accept yarn donations and what their specific needs are. Some may only accept certain types of yarn or have specific guidelines for donations.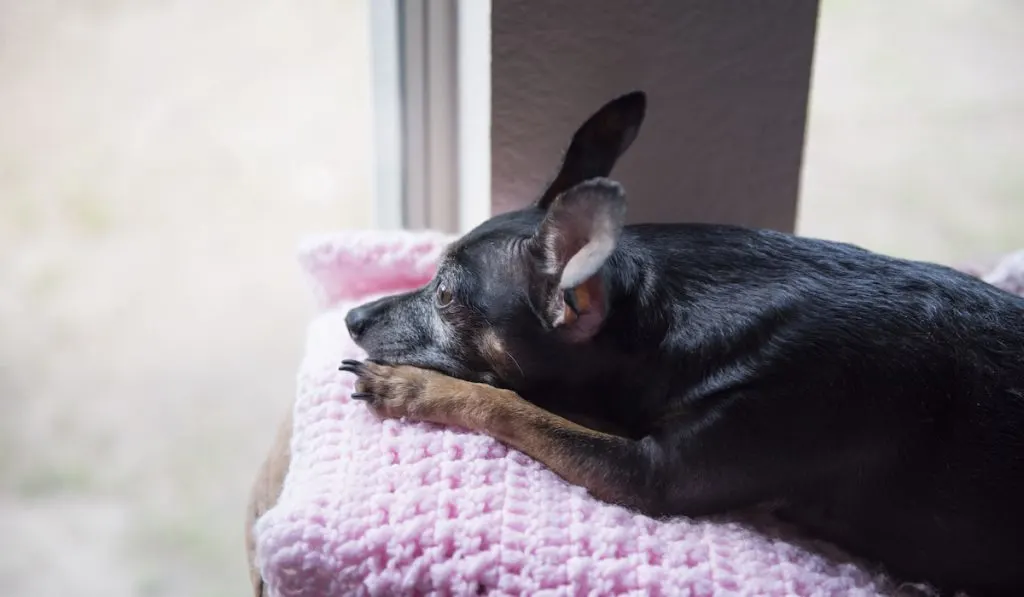 Online Communities
Ravelry
Ravelry is a popular online community for yarn crafters, with over 11 million members worldwide. It is a great place to connect with other crafters, find patterns, and share your own projects.
Ravelry also has a dedicated section for yarn swaps for people looking to sell, trade, or destash, where you can find groups that accept yarn donations and connect with other members who are interested in donating or receiving yarn.
Check out the Swap, Destash, RAK (random acts of kindness) groups.
Facebook Groups
Facebook is another great place to find online communities dedicated to yarn crafting. There are many groups on Facebook that accept yarn donations and connect crafters with each other.
Some of the most popular groups include Yarn Swap and Sell, Yarn Donations and Swaps, and Yarn Destash.
When donating yarn through Facebook groups, it's important to make sure that you are following the group's rules and guidelines. Some groups may require that you pay for shipping or only accept certain types of yarn.
Overall, online communities like Ravelry and Facebook groups are a great way to connect with other yarn crafters and donate your unused yarn to a good cause.
Just make sure to read the rules carefully and follow the guidelines for each group.
Thrift Stores
Thrift stores are an excellent option for donating unwanted yarn.
Here are some tips for donating yarn to thrift stores:
Call ahead to make sure the store accepts yarn donations. Some stores may have specific guidelines or restrictions on what they can accept.
Sort your yarn by weight, color, and fiber content to make it easier for the staff to organize and display.
Consider donating other craft supplies, such as knitting needles, crochet hooks, and patterns, to help support the crafting community.
Ask for a receipt when you donate, as your donation may be tax-deductible.
Thrift stores are also a great place to shop for yarn if you're on a budget. You may be able to find high-quality yarns at a fraction of the cost of buying new.
Plus, by shopping at thrift stores, you're supporting a good cause and helping to keep unwanted items out of landfills.
Nursing Homes
Donating yarn to nursing homes is a great way to help encourage creativity and socialization among residents.
Many nursing homes have knitting and crochet groups that meet regularly, and they are always in need of yarn donations.
When donating yarn to nursing homes, it's important to consider the types of yarn that are most useful. Many residents have arthritis or other conditions that make it difficult to work with thin or scratchy yarns. Soft and bulky yarns are often the best choices.
In addition to yarn, there are other items that nursing homes can use for knitting and crochet projects. Here are a few ideas:
Knitting needles and crochet hooks
Patterns and instruction books
Buttons, ribbons, and other embellishments
Storage containers for yarn and supplies
When donating to nursing homes, it's also important to check with staff about any specific needs or restrictions.
Some nursing homes may have rules about the types of materials that can be used, or they may have specific projects in mind that require certain colors or styles of yarn.
By providing access to materials and resources, you can help residents stay engaged and active while also promoting a sense of community and connection.
Schools
Additionally, schools often have after-school programs where students can participate in arts and crafts projects.
If you're interested in donating yarn to a school, start by contacting your local school district or individual schools in your area.
You can also check with local community centers or recreation departments to see if they offer any programs for children that could use yarn donations.
When donating yarn to schools, it's important to keep in mind that many schools have limited budgets and resources, so they may not be able to accept all types of yarn.
Consider donating yarn that is easy to work with, such as worsted weight yarn, and avoid donating yarn that is difficult to work with or requires special tools or techniques.
Some schools may also have specific guidelines or restrictions when it comes to accepting donations, so be sure to check with the school or program coordinator before making a donation.
You may also want to consider donating other supplies, such as knitting needles or crochet hooks, to help students get started with their projects.
Crochet & Knitting Groups
If you have yarn to donate, consider reaching out to local crochet and knitting groups. These groups often meet regularly to work on projects together and may be in need of yarn donations.
Donating to a group can be a great way to ensure that your yarn is being put to good use and can provide a sense of community and connection.
To find a group near you, try searching online for "crochet and knitting groups near me" or check with your local yarn store.
Many yarn stores host regular group meetups and can provide information on other nearby groups.
When donating to a crochet or knitting group, it's important to check with them first to see what types of yarn they are in need of.
Some groups may have specific projects or patterns in mind and may only be accepting certain types of yarn. Additionally, some groups may have restrictions on the quantity of yarn they can accept.
Keep in mind that crochet and knitting groups may not be able to provide tax receipts for donations, as they are often informal community organizations.
However, your donation can still make a big difference in helping these groups create beautiful handmade items for those in need.
Yarn For Good
This helps yarn crafters find unique and interesting fibers. When you make a donation, you are able to select which charity you would like to receive the proceeds of your donated stash.
Yarn For Good has a simple donation process. You can mail your yarn or finished items to their address or drop them off at one of their partner locations.
Keep in mind, though, that you should reach out to them before donating to ensure they are accepting donations. Their storage space is limited, so sometimes they have to close donations until items sell.
If you're interested in supporting Yarn For Good, you can also purchase yarn from their online store. All proceeds go towards supporting their charitable efforts.
Overall, Yarn For Good is a wonderful organization that makes it easy to donate your yarn to a good cause.
Whether you have extra skeins lying around or want to put your knitting skills to good use, Yarn For Good is a great option to consider.