*This post may have affiliate links, which means I may receive commissions if you choose to purchase through links I provide (at no extra cost to you). As an Amazon Associate I earn from qualifying purchases. Please read my disclaimer for additional details..
Dive into the elegance and timelessness of a black color palette. In this article, we'll explore the versatility of black, from its classic sophistication to its modern edge, and discover how this deep, mysterious hue can transform your spaces and style.
Whether you're contemplating a sleek home decor makeover, a chic wardrobe upgrade, or simply want to understand the psychology behind this enigmatic color, we've got you covered. So, let's delve into the world of black and unlock the power of this enduring shade, whether you're creating, designing, or simply appreciating its understated beauty!
A Shade of Black
Silk is hands down the most luxurious and adored fabric out there. Just the mention of it brings to mind visions of shimmering, jewel-toned waves of fabric.
If you want to capture that same luxurious feeling, check out these color palettes, and they will surely do the trick!
Lion Brand Chenille Appeal
Beauty in the Shadow
Have you ever seen dark clouds on the horizon? They might mean some tough times are coming, but don't fret!
Those clouds also bring the chance for growth and strength. Soon enough, the sun will shine, and everything will be okay.
Just like this color palette, there's beauty in the storm.
A Ball of Fire
Have you ever gazed up at Mars and felt a sense of wonder? It's like looking into a mirror and seeing our past, present, and future.
Despite its fiery appearance, Mars is actually pretty chilly. Check out this color palette inspired by the Red Planet.
The Hollow Window
Do you ever find yourself drawn to things that are dark and cold but still breathtakingly beautiful? They give you goosebumps, make your heart skip a beat, and even bring tears to your eyes.
If you're looking to experience those intense emotions, check out these incredible color palettes!
Knit Picks Brava Worsted
Lion Brand Basic Stitch Anti-Pilling
All In
Who ever said card games are a thing of the past? They're still going strong!
Let's be real: Card games are always a feast for the eyes with their intricate designs and vibrant colors. Why not take a chance and try your luck with these amazing color palettes? Go ahead. Be bold!
Knit Picks Palette
Lion Brand Hometown Bonus Bundle
Through the Dark Forest
Have you ever wondered what happens in the forest after sunset? It's truly enchanting to explore the woods at night. The peacefulness, the obscurity, and the hidden treasures waiting to be found are just a few reasons why people enjoy wandering in the forest after dark.
Embrace the mystery and try on this mysterious color palette.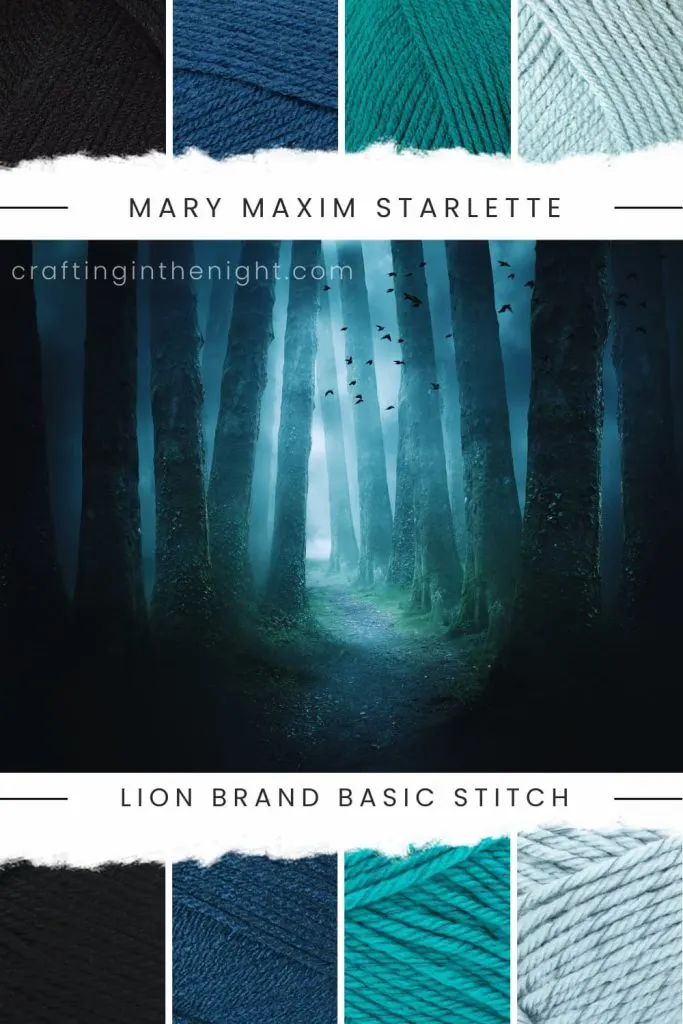 Mary Maxim Starlette
Lion Brand Basic Stitch Anti-Pilling
Rave Night
Raves may not be everyone's thing, but they're inclusive and a fantastic way to connect with like-minded people. They provide an opportunity to let loose and express yourself in a fun and exhilarating atmosphere.
Why not try out these amazing color palettes and let your imagination run wild?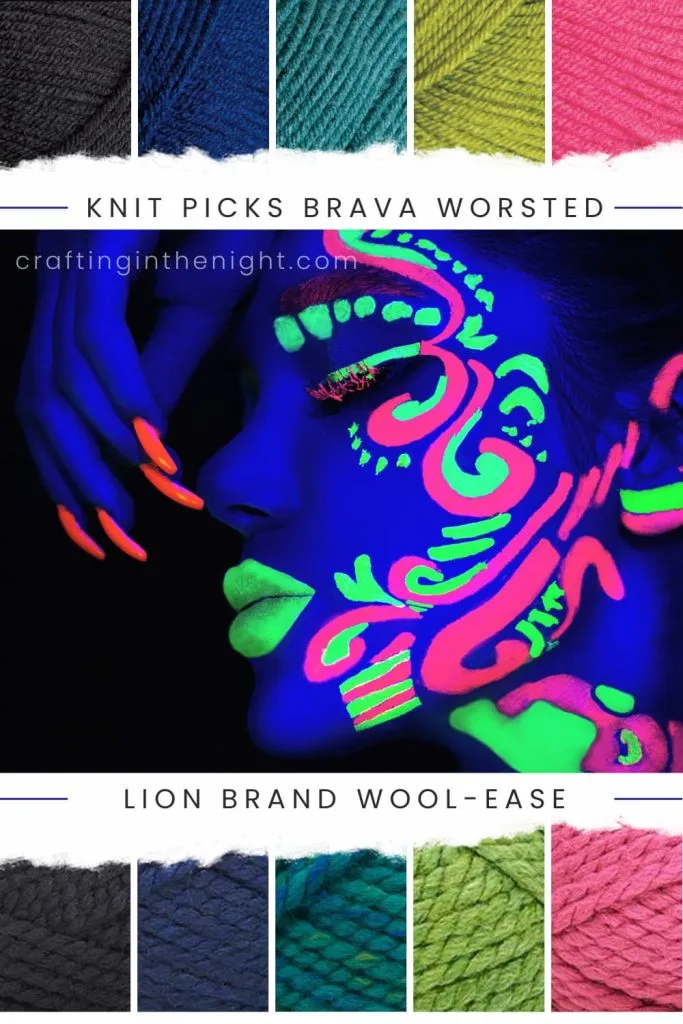 Players Hub
Have you ever checked out an arcade? It's a one-of-a-kind experience that you can't get at home. The vibe is so lively and exciting, with tons of people playing and having a great time. It's infectious!
Why not unleash your inner gamer and give this fun color palette a try?
Knit Picks Stroll
Lion Brand 24/7 Cotton
Rock On!
Have you ever made some of your closest pals through music? It's amazing how a mutual love for a band can unite people.
Concerts can be super intimate and emotional, and those special moments of openness can really strengthen friendships. Why not match with your buddies using this color palette?
Knit Picks CotLin
Lion Brand Basic Stitch Anti-Pilling
The Tempest
Have you ever noticed how beautiful and mesmerizing storms can be?
While natural and personal storms can cause destruction, they also bring about new opportunities for growth and rebuilding. That's why we suggest trying out this color palette inspired by the haunting beauty of a storm.
Knit Picks Palette
When Lights Strike
Have you ever witnessed the amazing display of lightning and thunder? It's truly breathtaking! Some people find it calming, while others find it exciting.
If you're a fan of this natural wonder, why not try this color palette that matches its striking beauty?
Knit Picks Palette