*This post may have affiliate links, which means I may receive commissions if you choose to purchase through links I provide (at no extra cost to you). As an Amazon Associate I earn from qualifying purchases. Please read my disclaimer for additional details..
Dive into the enchanting world of the pink color palette, where every shade sings of romance, whimsy, and delicate charm.
From the blushing hues of rose petals to the vibrant tones of fuchsia blooms, this spectrum celebrates the many facets of femininity and passion.
As you set forth on your crafting odyssey, let these colors infuse your creations with a touch of dreaminess and love.
Delve into this pink-hued paradise and let your projects shimmer with the tender glow of life's sweetest moments.
Get Your Sparkle On!
We all love sparkly things, right? They're just so pretty!
But did you know that sparkles can do more than just make your face glow? They can actually brighten your day and lift your mood!
So why not lighten your day with this amazing color palette?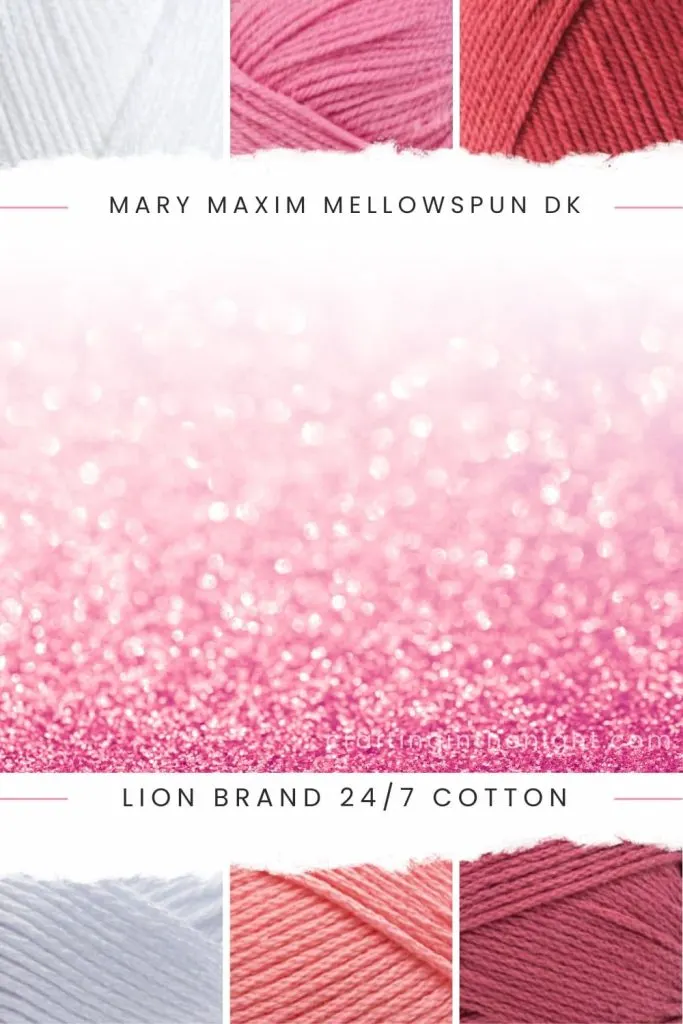 Blown Away
Everyone, from kids to adults, can't resist the charm of balloons, and we never lose that childlike wonder and happiness they bring. Balloons are guaranteed to make people giggle and beam with delight.
Embrace the innocence and joy with this color palette.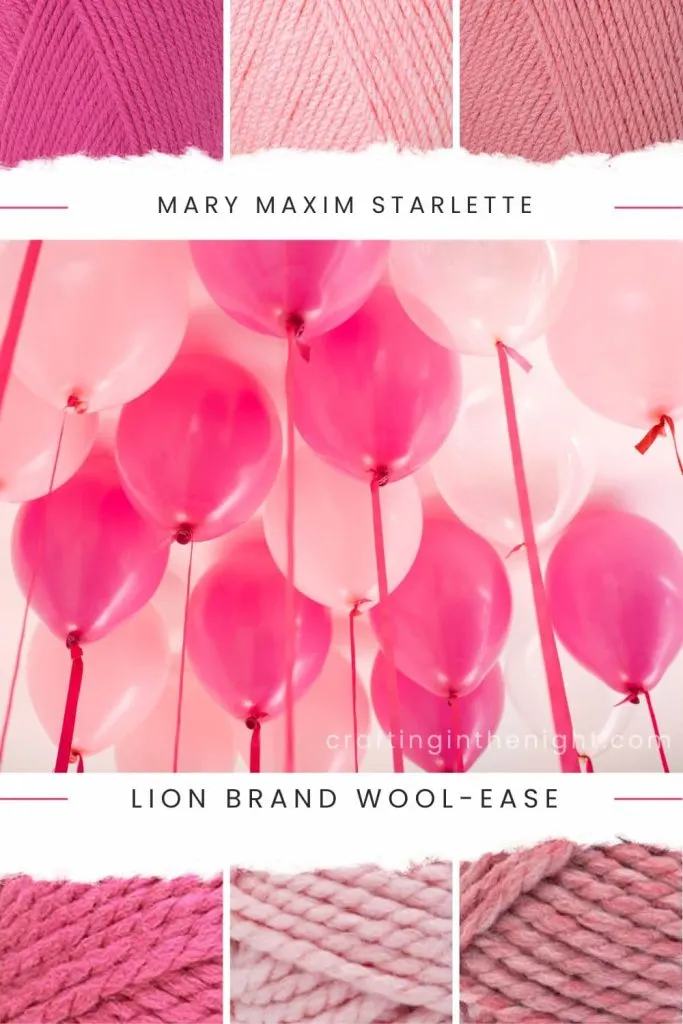 Heart to Heart
The heart symbol we all know represents the beautiful emotions of love and adoration. It's like a metaphor for our own hearts, where love resides and is expressed.
Let's embrace the warm and fuzzy feeling of love with this amazing color palette.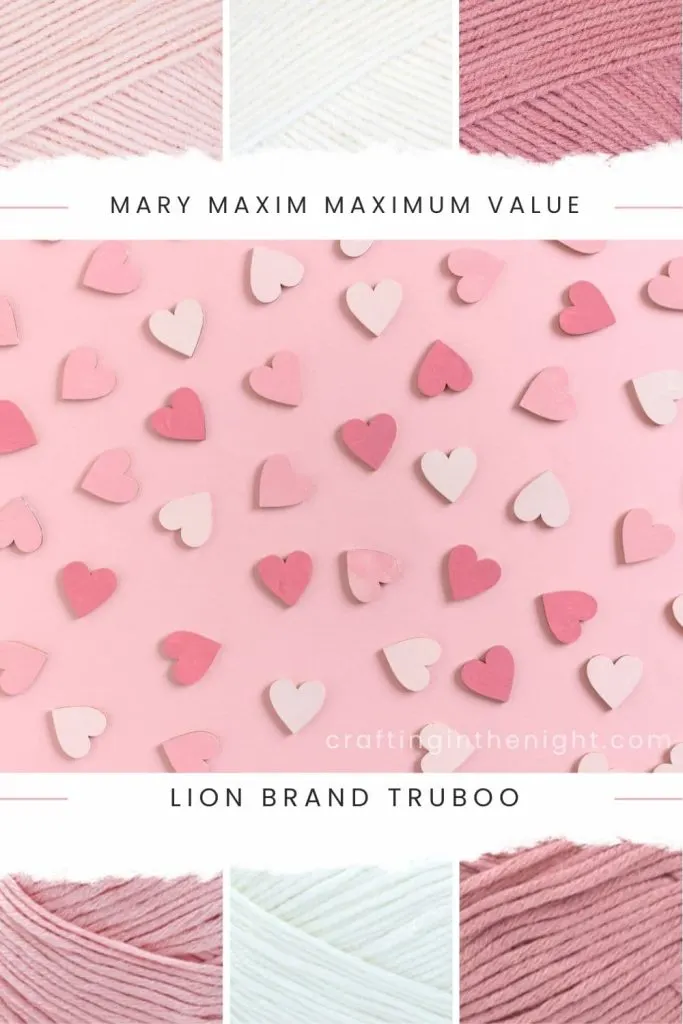 Mary Maxim Maximum Value
Lion Brand Truboo
Pink Diamond
Bright pink tulips are a delightful way to send warm wishes, care, and love. They make the perfect gift for someone feeling a little down or facing tough times.
Why not brighten a loved one's day and show your affection with this beautiful color palette?
Girls Just Wanna Have Fun
If you have a passion for all things feminine and fully embrace your womanhood, then you can proudly call yourself a girly girl!
It doesn't matter if you're outgoing and expressive or more reserved and introverted, you are truly amazing just the way you are. Why not let your true colors shine with this incredible palette?
Feel free to showcase your girly side and express yourself to the fullest!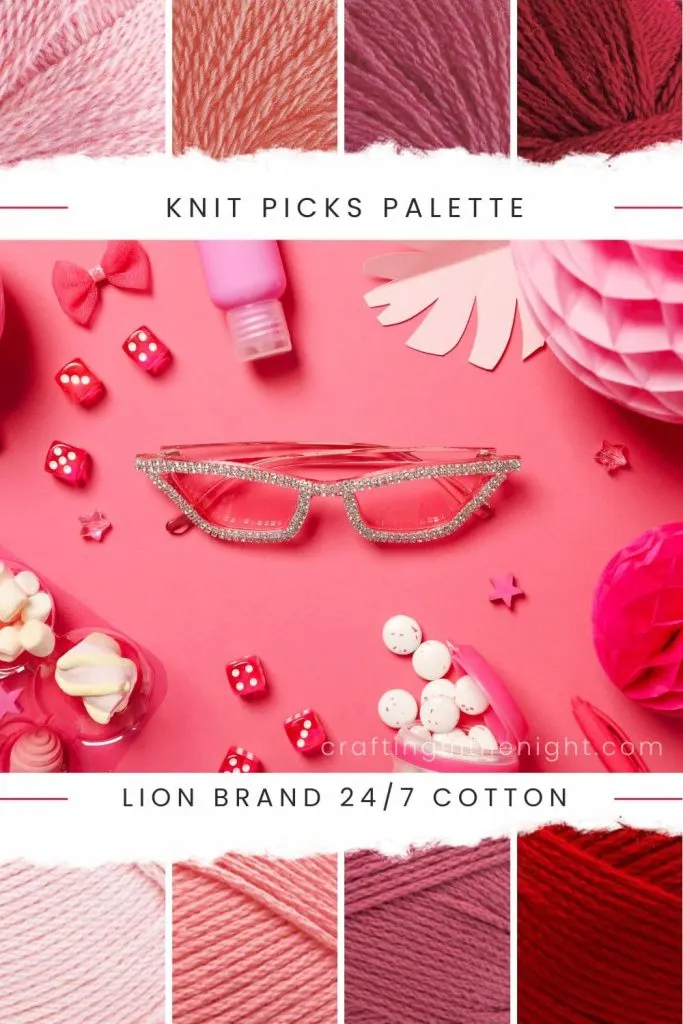 Knit Picks Palette
Lion Brand 24/7 Cotton
A Blush of Sweetness
Pink roses are like a sweet hug of admiration, happiness, and love. They're softer than the fiery red ones, perfect for celebrating strong friendships and the love within families. They also show admiration and respect for those dear to you.
Express your love with this color palette!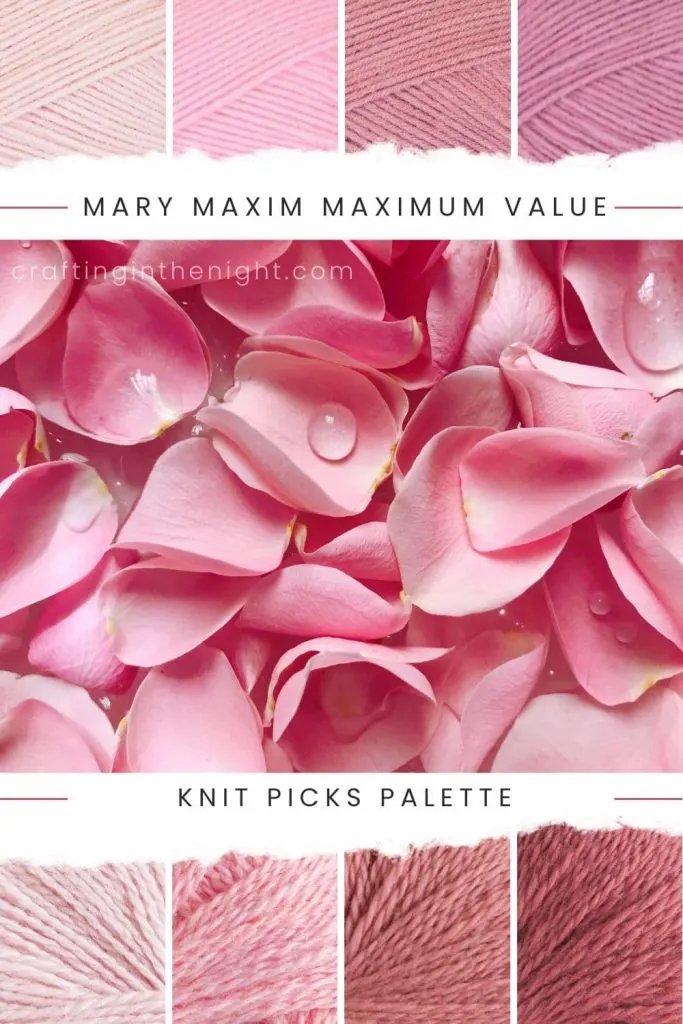 Mary Maxim Maximum Value
Knit Picks Palette
Princess Pearl
Did you know that pearls are not only timeless but also represent our beliefs and values? They symbolize beauty, purity, love, and wisdom. And if you're looking for success, fame, and good fortune, then pink pearls are the way to go!
Why not embrace the beauty of pearls with this color palette?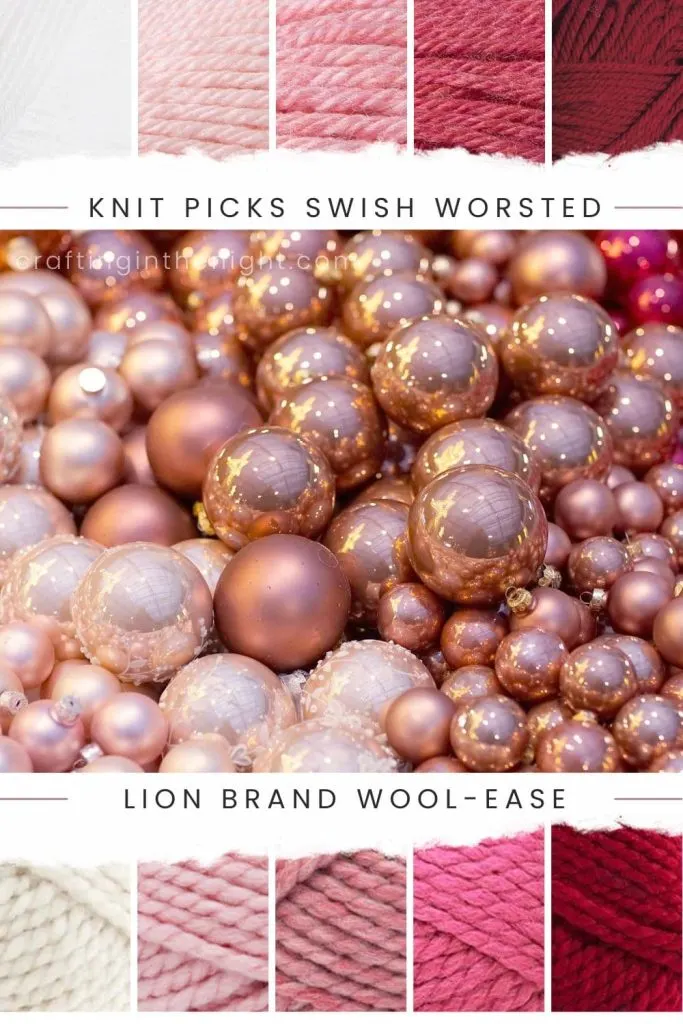 Sweet Chews
Sugar is such a delightful treat in life! We all have an undeniable love for sweetness. It's amazing how sweets can make everything better.
Why not indulge in the joyful bliss of this color palette, just like enjoying your favorite candies?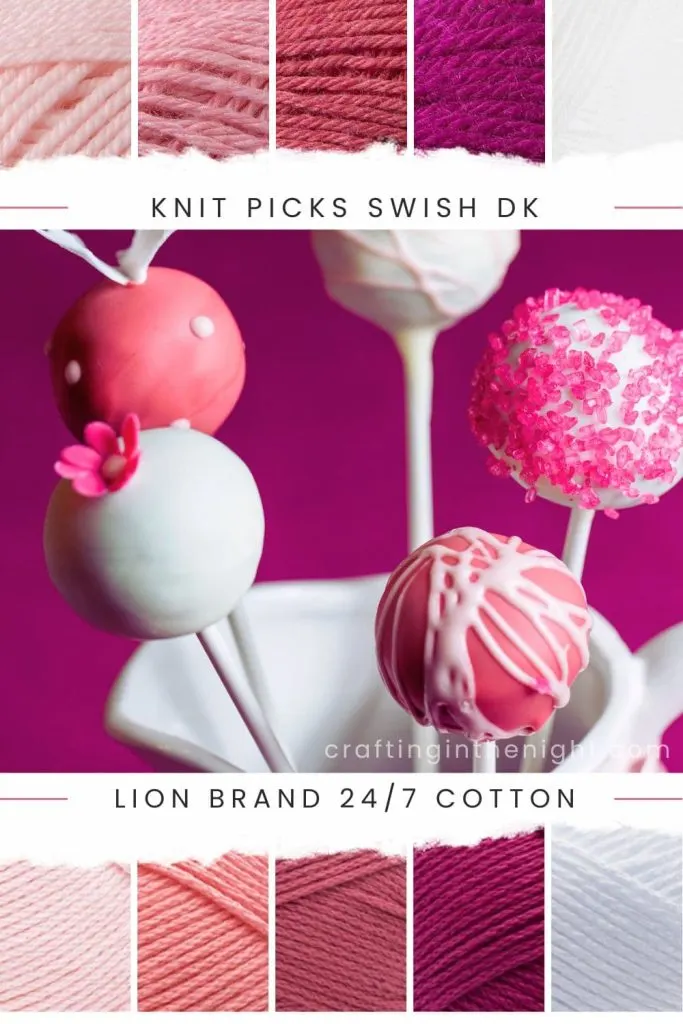 Knit Picks Swish DK
Lion Brand 24/7 Cotton
Dancers in the Sea
Jellyfish are absolutely stunning! Their ethereal beauty and limitless possibilities make them some of the most mesmerizing sea creatures on our planet.

Jellyfish radiate vibrant colors, and some can even change hues, adding to their enchanting allure.
Embrace this mesmerizing color palette and shine like a jellyfish!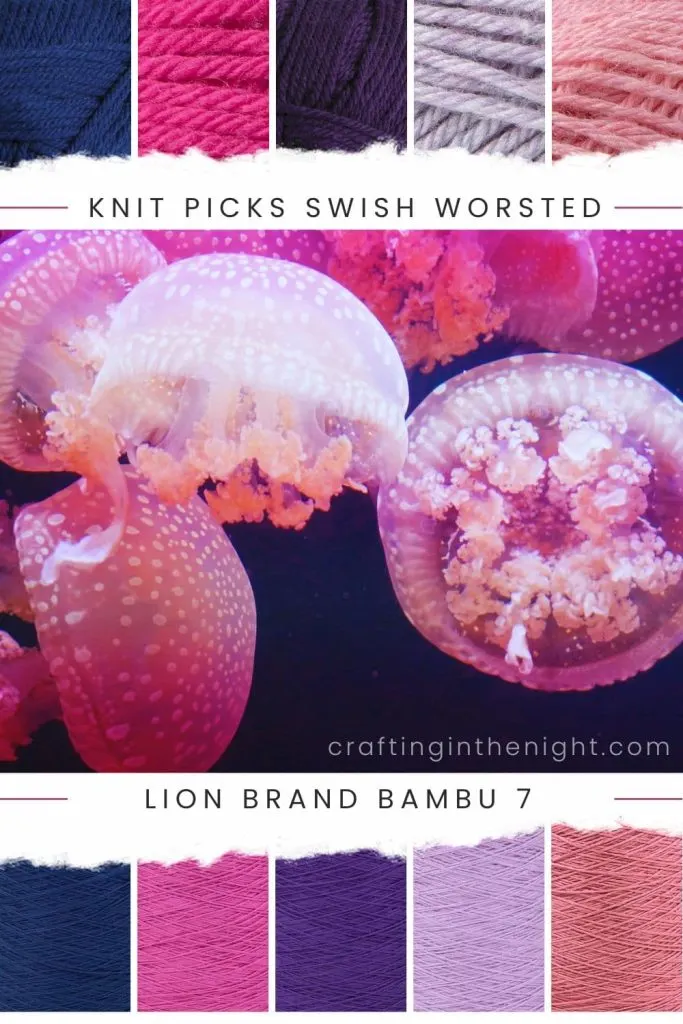 Knit Picks Swish Worsted
Lion Brand Bambu 7 Cone Yarn
Sakura's Beauty
Every spring in Japan, countless cherry trees burst into bloom, covering parks with a beautiful carpet of white petals. For the Japanese, cherry blossoms bring both happiness and a touch of sadness.
Cherry blossoms remind us that life is fleeting, just like the petals that gracefully fall like snow. Embrace this delicate color palette, inspired by the cherry blossoms.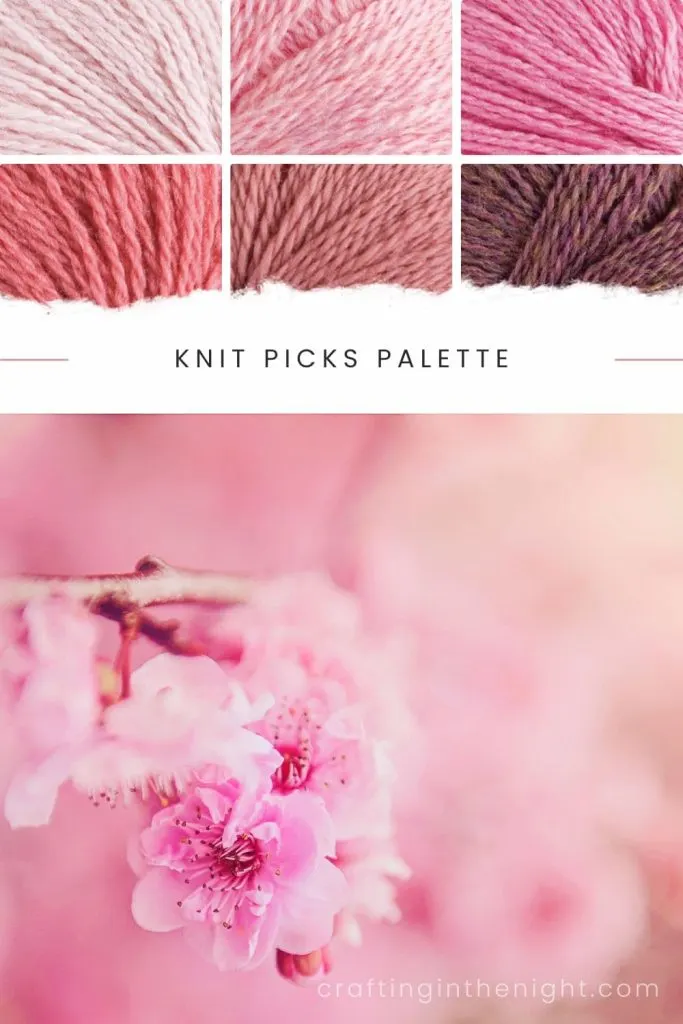 Knit Picks Palette
Sunset Lover
Have you ever looked up at a beautiful pink sky and felt amazed? Whether it's a sunrise or sunset, a pink sky is truly breathtaking and will leave you in awe.
Why not spread positive vibes with this color palette, just like a mesmerizing, pink-tinted sunset?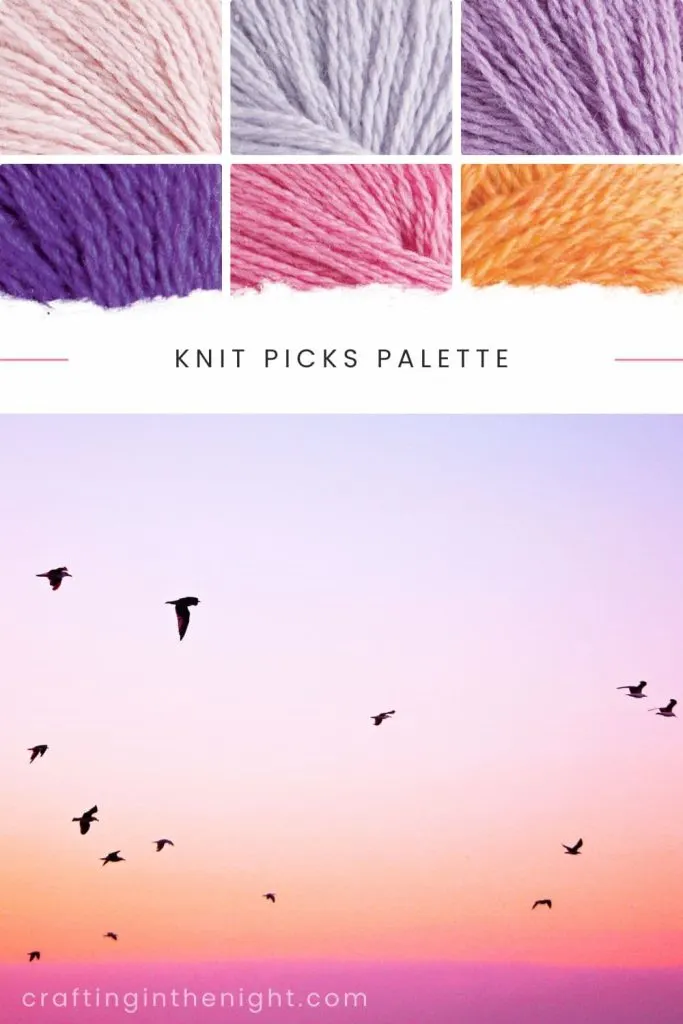 Knit Picks Palette