*This post may have affiliate links, which means I may receive commissions if you choose to purchase through links I provide (at no extra cost to you). As an Amazon Associate I earn from qualifying purchases. Please read my disclaimer for additional details..
Journey into the rich embrace of the earth tone color palette, a testament to nature's raw beauty and timeless harmony. From the deep browns of ancient soils to the muted greens of mossy forests, this spectrum is an ode to our planet's diverse landscapes.
As you delve into your crafting pursuits, allow these hues to ground your creations in warmth and authenticity. Immerse yourself in this earth-inspired symphony and watch as your projects resonate with the ageless rhythms of the world around us.
Ease Off
Did you know that plants can make us feel happy? Their lush green leaves and beautiful flowers can boost our mood and bring joy to our day. This color palette also does the same!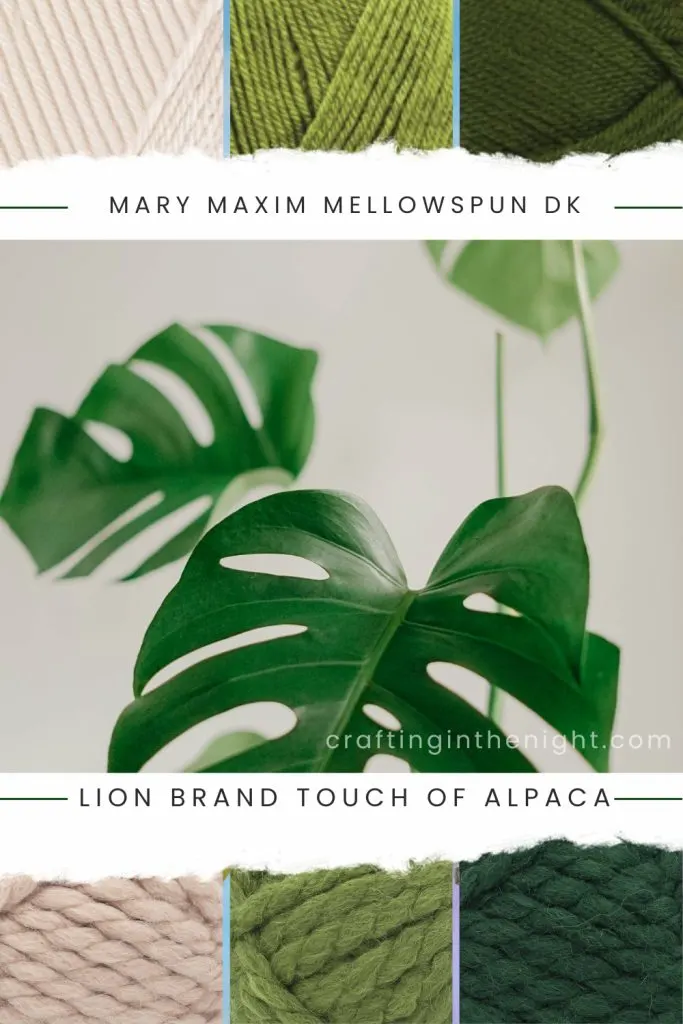 Quiet Hours
Don't forget to schedule some chill time, whether it's meditating or working on a project. Relaxation is key to staying healthy and stress-free. Why not try this low-key color palette!
In the Clouds
It's okay to take a break and relax. In today's busy world, we often forget to give ourselves a break. Why not treat yourself and unwind with this calming color palette?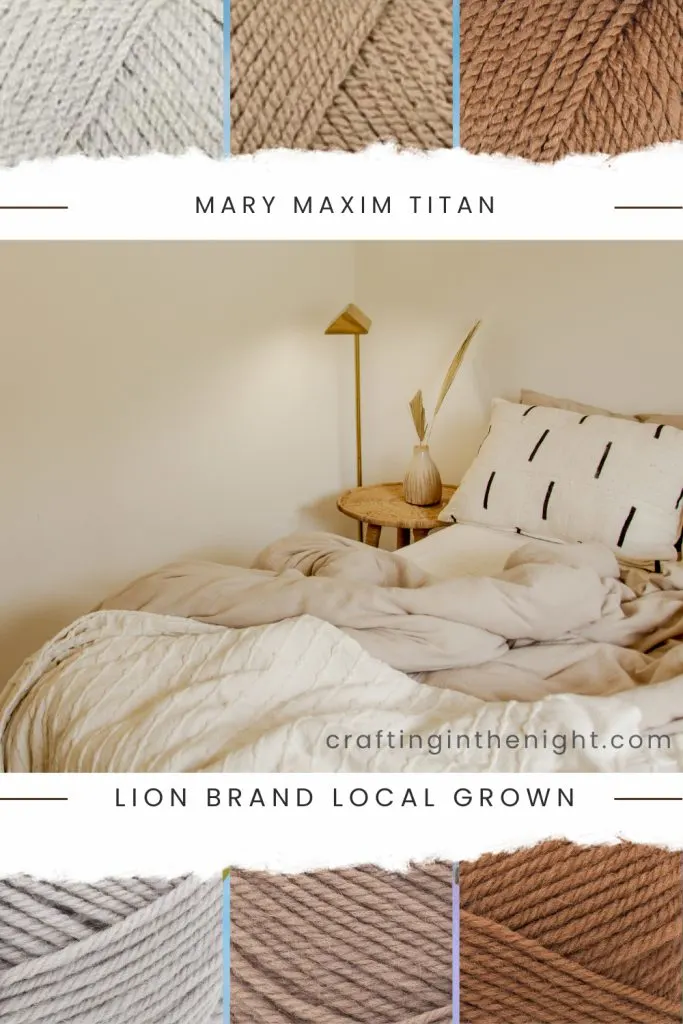 Nature Walk
Isn't it amazing how being outside in the fresh air can make us feel so calm and happy? Walking feels like pure freedom and magic, and this color palette captures that feeling perfectly!
Tranquil Vibes
Have you ever stopped to think about how the little things in life can take you on amazing adventures? Now you can capture those moments with this palette that represents the little joys in life.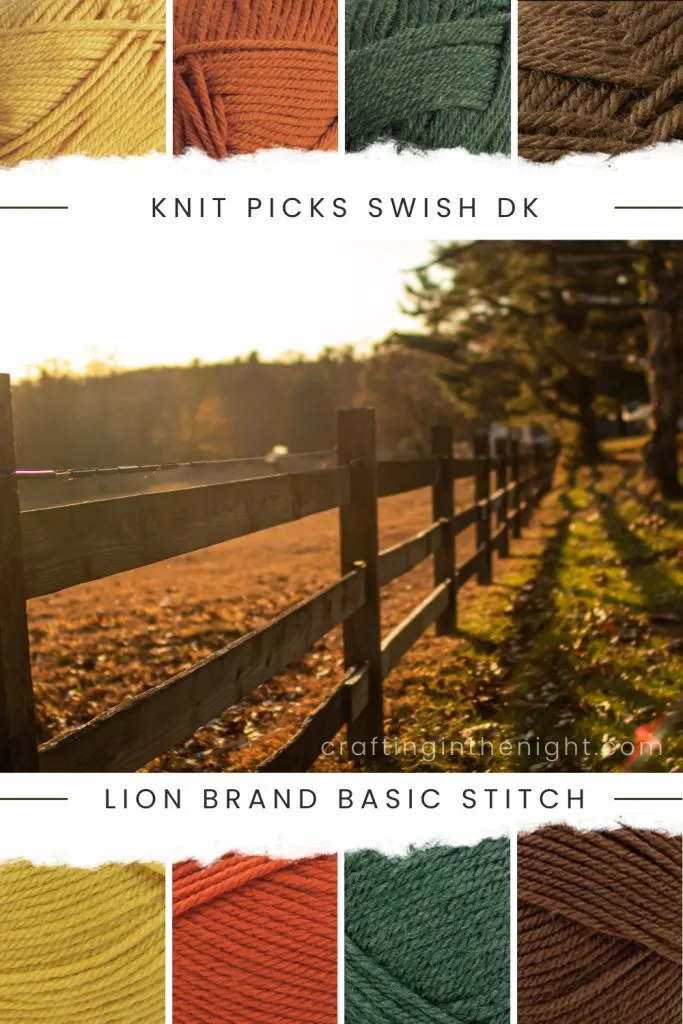 Knit Picks Swish DK
Lion Brand Basic Stitch Anti-Pilling
Tea Time
Have you ever tried tea? It's like sipping on a bouquet of flowers, and it's so calming for your mind and body.
Drinking tea is like giving yourself a little hug. It helps you feel centered, just like this soothing color palette.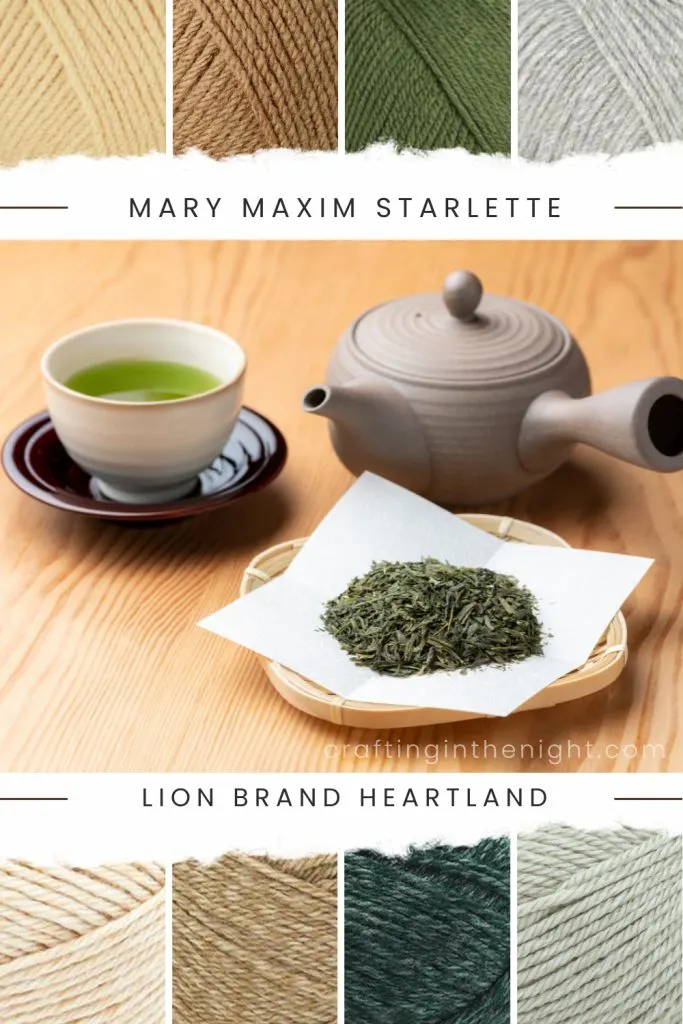 Mary Maxim Starlette
Lion Brand Heartland
Comfort Zone
We all love our beds, right? It's where we do everything from sleeping to watching movies and even working.
It's so cozy and tempting to stay in bed all day! That's why we've created this color palette to make you feel warm and comfy.
Knit Picks Brava Worsted
Lion Brand Pound of Love
Dreamy Ambience
Have you ever wondered why we're so captivated by the flame of a candle?
Maybe it's the way it flickers unpredictably or how it brings back memories of past vacations. We've created this color palette to help you recreate that cozy vibe!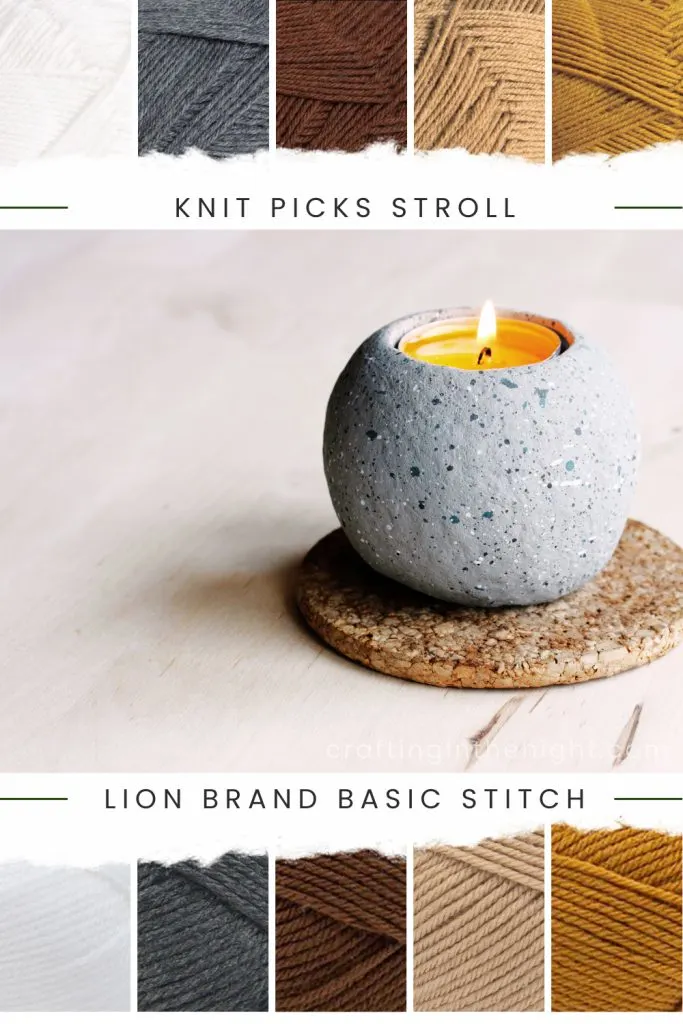 Knit Picks Stroll
Lion Brand Basic Stitch Anti-Pilling
Inner Peace
Did you know that meditation can help you feel calm, peaceful, and balanced? It's great for your emotional well-being and overall health. Plus, meditation is a fantastic way to relax and deal with stress.
Embrace your inner peace with this soothing color palette.
Knit Picks CotLin
Lion Brand Basic Stitch Anti-Pilling
Sweater Weather
Who doesn't love wearing a cozy sweater? They're soft, light, and warm — the perfect combination for feeling snug. Our color palette will make you feel like you're wrapped in a blanket. Enjoy!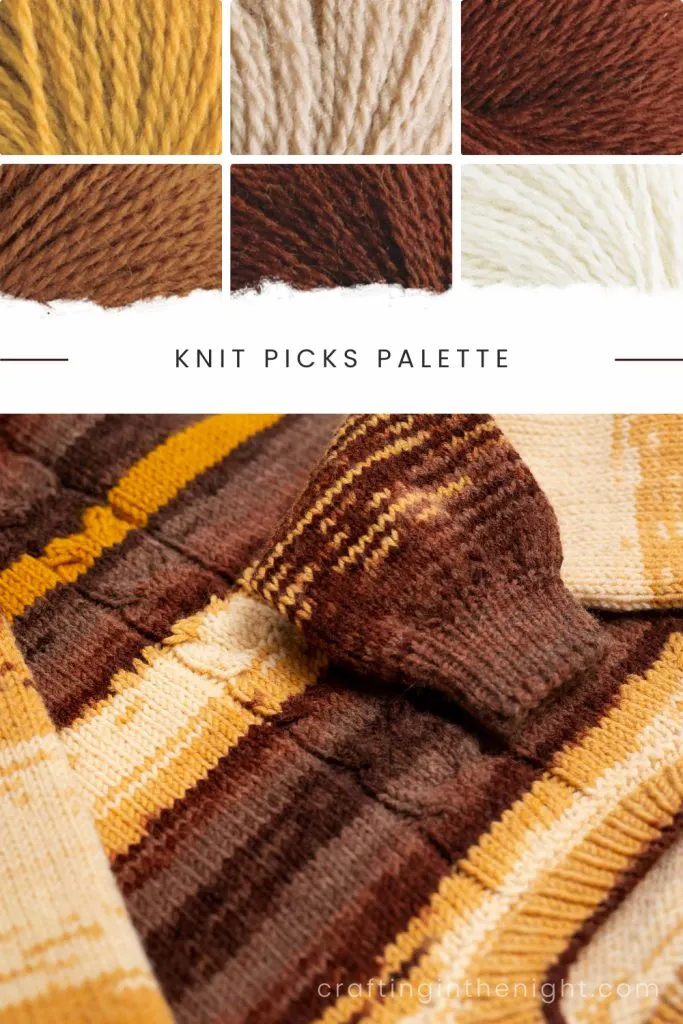 Knit Picks Palette
Gentle Breeze
Isn't it amazing how a stunning view can make us feel so happy? It's like nature is a part of us, and when we see something beautiful, our minds stop racing. That's when we feel truly happy and at peace. In the same way, we hope the colors in the palette make you feel just as happy!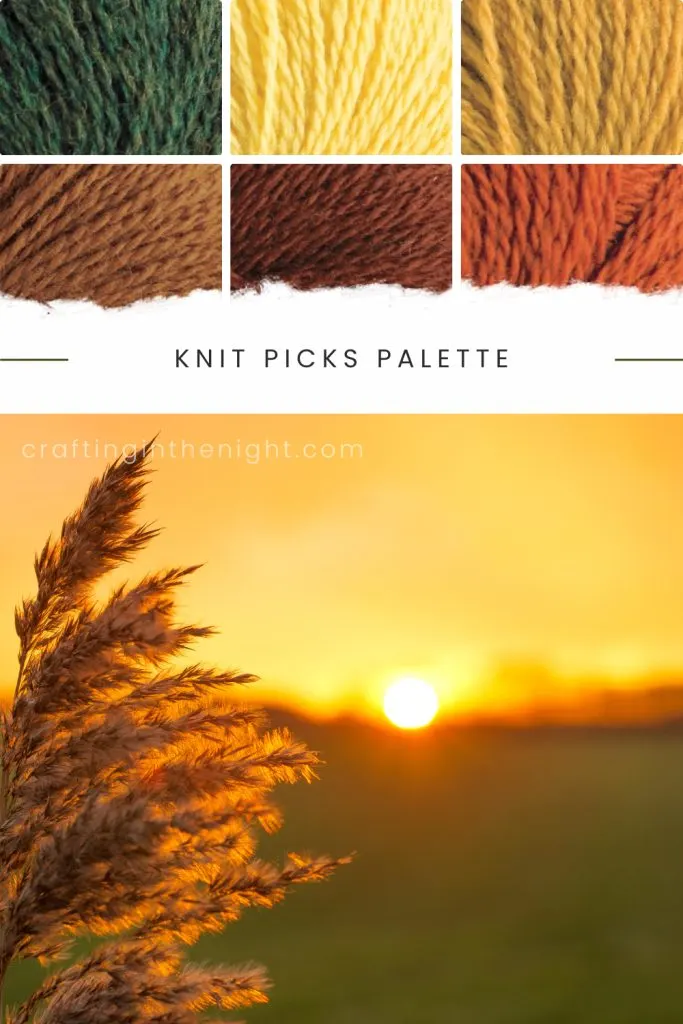 Knit Picks Palette