*This post may have affiliate links, which means I may receive commissions if you choose to purchase through links I provide (at no extra cost to you). As an Amazon Associate I earn from qualifying purchases. Please read my disclaimer for additional details..
Buying gifts for your loved ones is not only a good and thoughtful act of affection but also a way to make a profound impact.
When you buy something that truly resonates with them, the narrative shifts from being good to great.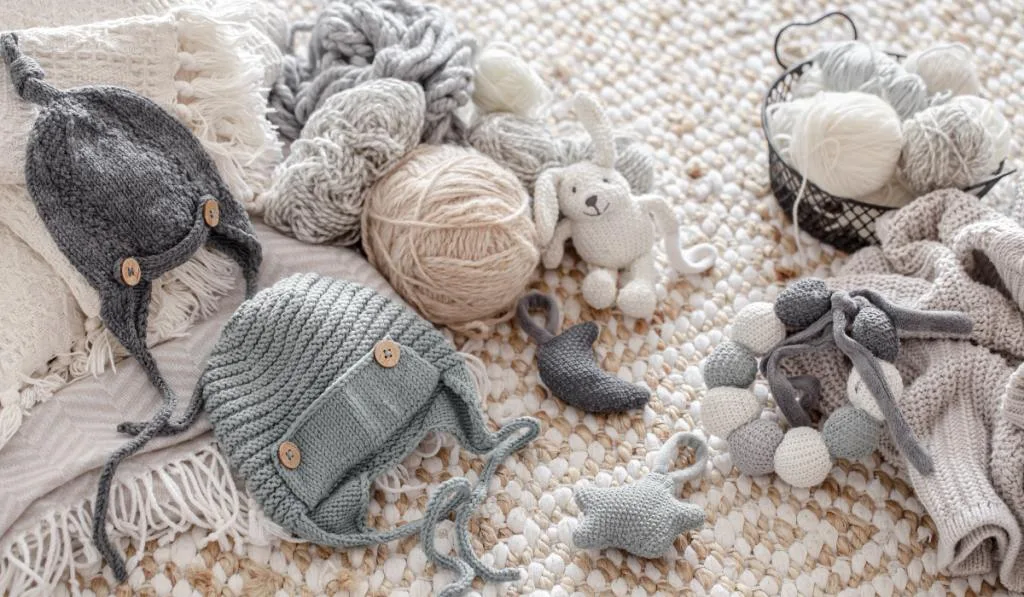 In my experience, finding the right gift can sometimes be challenging. Especially when you're looking for something that will make a lasting impression on the receiver… and it's twice as challenging if the receiver is a craftsperson.
Well, you need not worry anymore. This carefully curated list offers an array of gift ideas perfect for you and your crocheter friends and loved ones, whether you are beginners or experts.
So, let's dive in!
Tips for Choosing the Best Crocheter Gifts
The right gift can make a world of difference, and here are a few tips to help you choose the perfect gift for your crocheter:
1. Consider Their Skill Level
Knowing the skill level of your crocheter will inform the kind of gifts you'll get them. If they're a beginner, you might want to get books or tools to help them improve.
For an experienced crocheter, a luxury yarn or crotchet hook may be the way to go.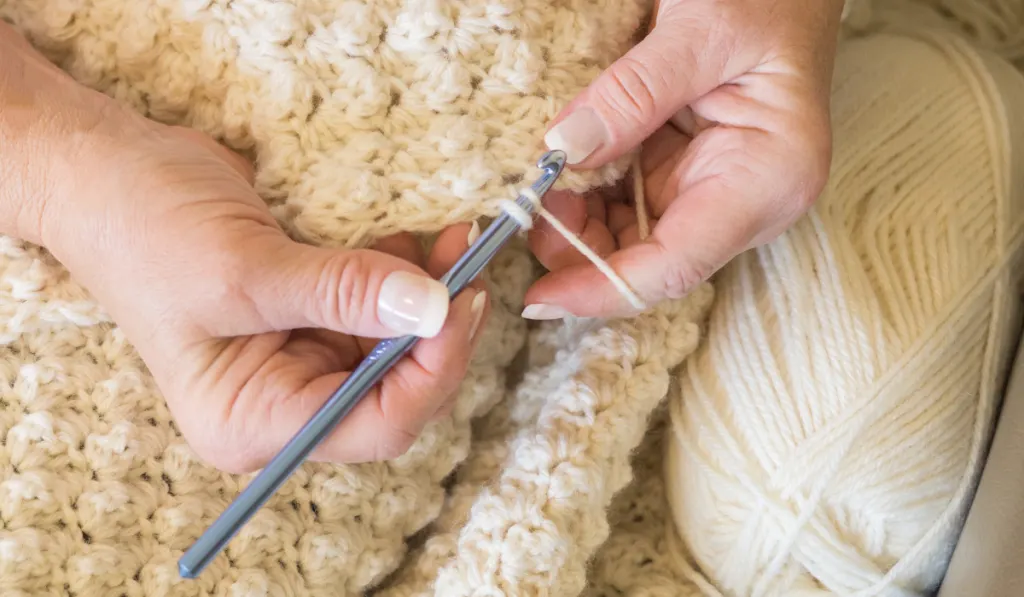 2. Explore Handmade or Artisanal Options
You might consider getting them handmade gifts. You can also consider unique or novelty items like yarn-themed clothes or mugs.
A custom-made or personalized gift also adds a special touch.
3. Ask What They Like
The best way to go is to ask your crocheter what they might consider a perfect gift. Ask if they have a wish list and pick a thing or two to get from their list.
It's a way to show your intentionality, and since it's on their wish list, they will love it.
Gifts That People Who Crochet Will Love
1. Knitting Yarn Storage Bag
Its large capacity effortlessly accommodates multiple projects, enabling simultaneous work without hassle. This bag is crafted from durable fabric and can withstand much use.
It's also perfect for knitting-on-the-go and features large external pockets to securely store unfinished items and crocheting tools.
A knitting yarn storage bag can be a perfect gift.
Knitting Bag Yarn Storage
BIG CAPACITY – with CRAFTISS yarn storage bag, knitting a few projects simultaneously is not a problem
DURABLE FABRIC – our crochet bag is made of natural material free of bad or chemical smell
KNIT ON THE GO – use our knitting project bag to store unfinished items in two big external pockets
RIGHT CHOICE – with our crochet bags and totes organizers you get a FREE knitting accessories case
1-Year FREE WARANTY – for buyers, who will register yarn holder for knitting after purchase
2. Crochet Stitch Dictionary
This crochet stitch dictionary can be an invaluable gift. With 200 stitches at their fingertips, your crocheter can explore a world of possibilities.
The book covers a variety of patterns, from classic stitches to more intricate ones, with detailed, clear, and concise instructions that make it easy to follow, even for beginners.
There are also visual aids that are immensely helpful in understanding and replicating each stitch accurately. A crochet stitch dictionary is sure to be a delightful gift.
3. Handcrafted Crochet and Knitting Blocking Mat Board
This handcrafted crocheting and knitting blocking mat board is one way to enhance the crochet experience.
It's a functional and visually appealing blocking mat perfect for blocking granny squares and small projects, improving the quality and professionalism of your projects.
With 14 holes per row and a total of 196 holes, this board provides optimal convenience for beginners.
Also included are fifteen durable stainless-steel pins, each measuring 5.9 inches long, ensuring secure placement during the blocking process.
Unlike foam boards that deteriorate over time, this bamboo baffle offers superior longevity, allowing for repeated use and cost savings.
If you're looking for a gift for crocheters seeking precision and finesse, this is perfect.
Iswabard Crochet Blocking Board
Wooden Blocking Mats : size: 7.7″ x 7.7″. Thickness:0.59″. Blocking Board is made of high-quality bamboo. The material of the base is pine wood. Perfect for beginners.
Blocking Board Perfect for Beginners : 14 holes per row, 196 holes in total. Our knitted panels come with 10 stainless steel pins of 5.9 inches in length. Crochet blocking board with pins. Pin fit in the holes, and cut chamfered, easy to use.
Sturdy Crochet Blocking Board : The foam board will have many holes after a time leading to instability when the pin is inserted into the baffle. But our bamboo baffle can be used repeatedly, helping you save money.
4. Tumbler With Yarn Design
This tumbler keeps your favorite hot or cold beverages at the perfect temperature, outperforming glass or plastic containers because it is crafted with vacuum-insulated stainless steel.
Its double-wall insulation ensures 2X longer heat and cold retention. It is perfect for home, office, kitchen, work, or school use.
It can also be used as a vase to proudly display your love for all things woolly and marvelous if you're not into beverages.
Knitting Vacuum Insulated Tumbler 20 oz Black Glitter
To All Yarn Lovers: Attention all yarn lovers: we've got the tumbler of your dreams! The "Yes I Really Do Need All These Yarn" tumbler is the perfect way to show off your love for all things woolly and wonderful. It's like a beacon of yarn-y goodness that says "I'm a crafter, and I'm proud of it!" So whether you're knitting, crocheting, or just hoarding yarn like a dragon hoards treasure, this tumbler is the perfect companion for your crafting adventures.
Vacuum-Insulated Stainless Steel Tumbler: This travel tumbler maintains the temperature of your favorite hot or cold beverage like a champ, thanks to its double-wall insulation. It is vacuum insulated for 2X cold and heat retention compared to glass or plastic containers. Uses food-grade stainless steel very safe to use. The removable clear lid can keep your drink's temperature for extended hours making you enjoy your drink more. Perfect to use home, kitchen, office, work, or school.
5. Crochet Hook Set
The Crochet Hook Set comes with a stylish and convenient crafts-to-fashion bag, keeping your hooks organized on the go.
With two adjustable brightness modes (dim or bright), one can effortlessly crochet in any lighting condition, even with dark-colored yarn. No more straining your eyes!
The USB fast charge feature eliminates the need for battery replacements, saving you time and money.
This set includes eleven interchangeable heads ranging from 2.5mm to 8mm, each marked with its hook size. It's lightweight, space-saving, and suitable for beginners, intermediate, and advanced crocheters.
It's perfect as a gift!
LOVE&WEAVING Lighted Crochet Hook Set
Unque Organzer Bag: The croche hooks se s packed n a sof crafs & fashon PU bags,whch s easy o carry around and keepI's also a good choce as gfs
2 Brghness Modes: 2 adjusable brghness levels ( Dm or Brgh ) – Sus Varous Lghng Condons for efforlessly croche and see clearly wh even he darkes yarn Especally perfec for crocheng wh dark colored yarn or when you jus need more lgh o croche
USB Fas Charge: The croche hooks have a bul-n baery whch can be recharged and reusedNo need o buy baery reflls, savng your me & money15 mnue quck chargng and long lasng baery 7-9 hours USB chargng can be done by wall adaper, power bank or deskop/lapop compuer ec
6. Crochet Mug With Realistic Yarn Detailing
Whether it's Christmas, a birthday, or any occasion, this mug is guaranteed to bring a smile.
Adorned with realistic yarn detailing, resembling a real ball of yarn, this mug lets one sip tea or coffee in a cozy style.
Not only does it serve as a mug, but its handle holes also double as a convenient crochet hook holder.
It also features a customizable crochet name tag, making it perfect as a gift.
Boxer Gifts One Armed Hooker Novelty Gag Crochet Mug
THE ULTIMATE FUNNY CROCHET GIFT – Whether it's for Christmas, birthday, mother's day or white elephant, this mug makes the perfect gift for any lover of crocheting. It's sure to put a smile on their faces whatever the occasion.
HILARIOUS SENTIMENT – With the text "Crocheter: One Armed Hooker", this mug makes a hilarious toungue-in-cheek gift.
CROCHET HOOK HOLDER – With holes in the handle for your crochet hook, this novelty mug is perfect to have a coffee break when you're hard at work.
REALISTIC YARN DETAIL – Get cozy and drink your tea or coffee in style with this beautiful mug that looks just like a real ball of wool.
7. Acrylic Yarn Mini Skein
This pack of 30 durable and vibrant acrylic yarn skeins is a dream for crochet enthusiasts, knitters, and crafters alike.
The high-quality acrylic holds color beautifully, ensuring creations shine with brilliance.
It's perfect for beginners and can create stunning projects like charming granny squares, adorable amigurumi, or even a cozy temperature blanket.
Each skein boasts 8s/4 plies, 3 DK weight yarn, and an ample 40 meters in length. With over 1300 yards of vibrant color spread across the 30 shades, this set is a treasure trove, and any crocheter will love it.
Sale
CRAFTISS 30x20g Acrylic Yarn Mini Skeins
🧶Acrylic: Each of the 30 acrylic yarn skeins is durable and easy to work with. Acrylic holds color, and the multipack of 3 dk yarn supplies is perfect for an assortment of crafts, knitting, and crochet
🧶Crochet: This is the perfect crochet kit for beginners as the mini yarn skeins are suitable for beginner projects. Ideas include granny squares, amigurumi, or a temperature blanket
🧶Knitting: The multi-color yarn for knitting is the perfect knitting yarn for beginners. The yarn pack of assorted colors makes great soft yarn for kids and adults to learn to knit on
8. Crochet Makeup Zipper Pouch Bag for Women
This bag is made from high-quality, sturdy, heavy-weight cotton canvas. It boasts excellent wear resistance and a waterproof design.
It is compact and easily fits into handbags while offering ample space for essentials like headphones, mobile phones, sunglasses, and keys.
The 3D printing ensures vibrant, long-lasting patterns, and its black, waterproof lining and durable, metallic zipper ensures secure storage.
Sale
WZMPA Crocheting Lover Cosmetic Bag
【MATERIAL】:The products are made of high quality sturdy heavyweight cotton canvas. It has good wear resistance, waterproof design and fine workmanship .
【MEASUREMENT】:23cm(9.05inch)*17cm(9.05inch). Perfect size for small enough to fit most handbags, yet spacious enough to hold all your necessities (headphones, mobile phone, sunglasses, and keys,etc.
【EXQUISITE 3D PRINTING 】:We are specialists in the field of sublimation printing which fuses images/text to products meaning no fading or cracks.Perfect gift for any occasion for your friend, sister, grandma,mom, girlfriend,wife or can be given as a little surprise present at any time of the year.
9. Yarn Swift and Winder
A yarn swift holds the yarn in place while you wind it into a ball. It prevents the yarn from getting rough or tangled during the winding process.
This particular yarn winder makes center-pull yarn with a capacity of 4 oz. The yarn swift is easy to use, and its umbrella design allows for a quick and hassle-free setup.
It has a robust and sturdy wooden frame that keeps it in place while you work.
I appreciate the attention to detail in the design and the smooth rotation that helps to prevent snags or tangles, resulting in beautifully wound balls of yarn.
It's a great gift idea for anyone that works with yarn!
10. Yarn Tension Ring
This innovative ring is designed to provide even tension across the length of your design while working with yarn, ensuring smooth and even stitches.
It eliminates the need for traditional tensioning methods like winding the yarn around your finger and significantly improves stitching speed.
It has an adjustable design that ensures a comfortable and secure fit and adds a flair of style to your knitting routine.
11. Funny Crochet Shirt
This customizable t-shirt is perfect for the entire family, making it an ideal personalized present.
The gender-neutral shirts, sweatshirts, and baby bodysuits are suitable for all, while V-necks and racerback tanks are exclusively designed for women. Giving someone this gift is sure to bring joy to that person.
12. Handmade Wooden Yarn Bowl
The handcrafted wooden yarn bowl is a thoughtfully designed bowl that can hold your yarn while you're crocheting.
Its curved cut design and smooth finish gently guide the yarn when you pull without causing damage, preventing roughness or tangling.
The wide base ensures stability and features a non-slip pad to secure the bowl.
Each yarn bowl is a unique masterpiece, showcasing the natural beauty of the wood grain while adding charm to your crafting space. This can be a truly exceptional gift for crocheters!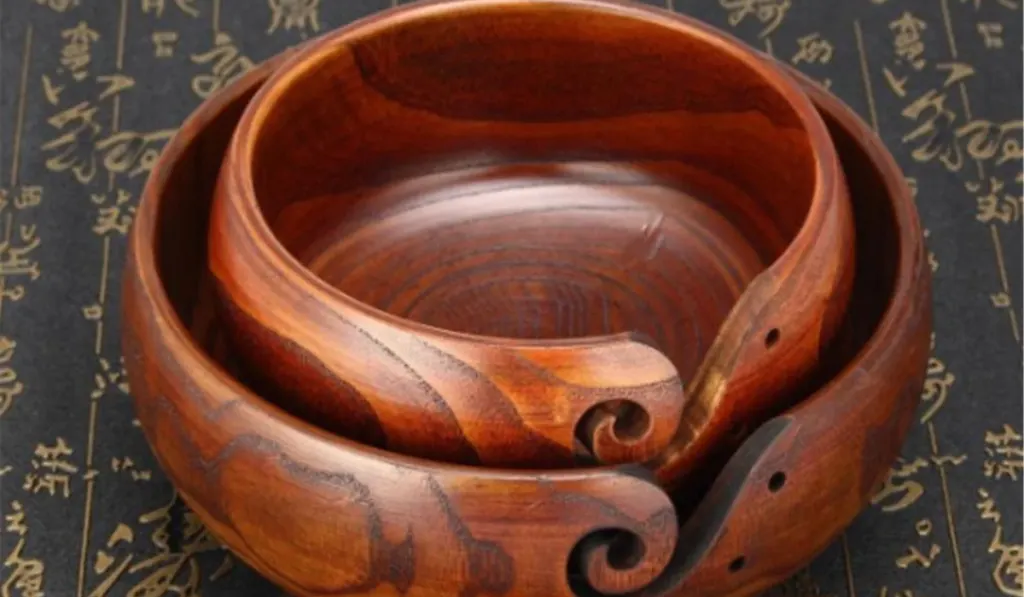 13. Crochet Counter for Mindless Crocheting
Having this crochet counter for mindless crocheting is saying goodbye to the hassle of counting stitches and embracing the joy of effortless crochet.
This ergonomic crochet counter comes in a stunning hard-shell case with nine interchangeable crocheting heads ranging from 2.5 mm to 6.5 mm.
It also has a mini wrench that makes changing heads a breeze. With its comfortable grip, row counter, stitch counter, and ten bonus leatherette labels, this gift is a crocheter's dream.
Conclusion
Finding the perfect gift for a crocheter can be a rewarding experience. There are so many gift options, and this article provides thirteen gift ideas perfect for any crocheter.
Remember that the key to choosing the right gift is to think outside the box while considering their expertise, interests, and personal style.
Resources