*This post may have affiliate links, which means I may receive commissions if you choose to purchase through links I provide (at no extra cost to you). As an Amazon Associate I earn from qualifying purchases. Please read my disclaimer for additional details..
Step back in time and infuse your yarn projects with the vibrant and psychedelic vibes of a groovy color palette. Reminiscent of the swirling '60s, these colors blend retro charm with modern flair, ensuring your knit and crochet creations are both timeless and dynamic.
Explore with us as we navigate through hues that dance with lively, playful, and spirited energy, making every stitch a bold statement of joy and creativity. It's not just a palette; it's an era reborn in every creation.
Dreamy Horizon
Dreamy Horizon is a versatile color palette that captures the essence of a tranquil and mesmerizing world where tones converge in perfect harmony.
It envelops your crochet projects in an aura of serenity and wonder. The ethereal sky colors add a touch of vastness to your creations, inviting you to explore the expanse of your imagination.
Knit Picks Heatherly Worsted
Citrus Blaze
Citrus Blaze infuses your creations with energy and warmth, capturing the essence of a summer evening's breathtaking display. The passionate tones harmonize to create dynamic and visually striking stitches.
Mystic Meadow
Mystic Meadow enchants your crochet projects with a captivating interplay of tones that evoke a sense of wonder, like exploring an otherworldly garden at dusk.
The palette's harmonious blend creates a rich tapestry of colors that weave a piece of vibrance and elegance, making it perfect for cozy blankets, delicate shawls, and intricate accessories.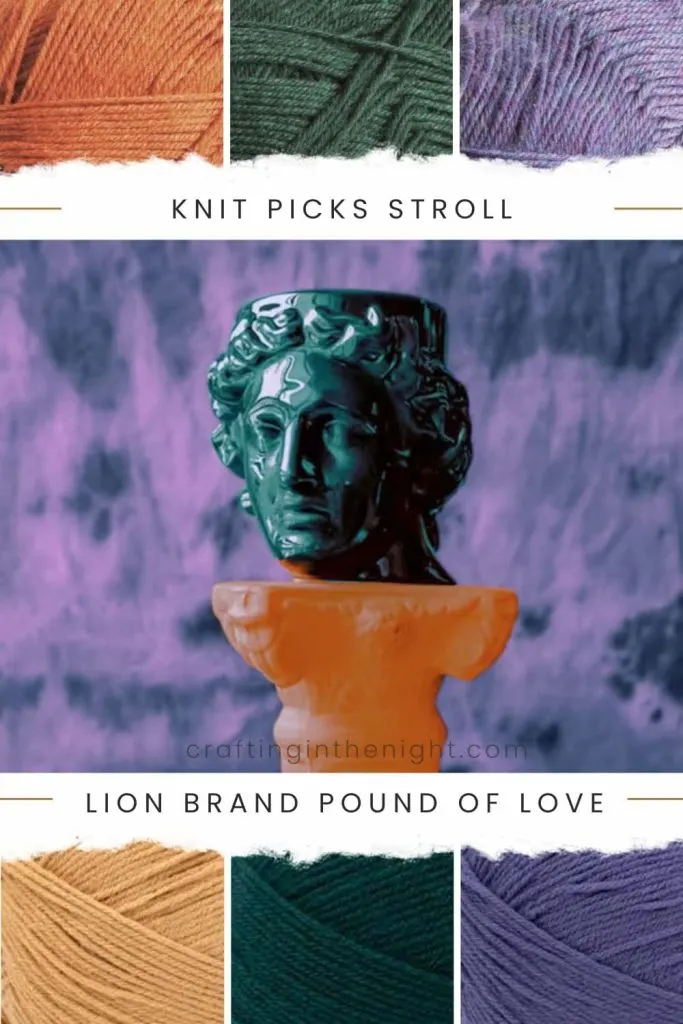 Knit Picks Stroll
Lion Brand Pound of Love
Coastal Carnival
Coastal Carnival immerses your crochet projects in a lively celebration of colors. It captures the essence of a vibrant seaside festival, infusing your creations with a sense of carefree joy and the spirit of adventure.
The dynamic interplay of hues creates a visual dance that mirrors the excitement and beauty of coastal life.
Lion Brand Vanna's Choice
Knit Picks Shine Sport
Whimsical Radiance
Like a playful dance of colors, Whimsical Radiance evokes a sense of enchantment and joy, making it perfect for creating crochet pieces that emanate positivity and warmth.
The fusion of colors infuses passion, mystery, and depth. The inclusion of white lends an ethereal quality.
Woodland Serenade
Woodland Serenade captures the essence of nature's tranquil symphony in a crochet color palette.
Its tones weave together a harmonious tale of the woods.
This color palette not only crafts cozy wearables but also echoes the whisper of leaves and the rustle of branches, making each stitch a melodic connection to the great outdoors.
Lion Brand Schitt's Creek
Knit Picks CotLin
Boho Bliss
Boho Bliss invites you to infuse your crochet creations with a captivating blend of colors that resonate with the free-spirited essence of bohemian style.
Each stitch becomes a step into a realm of artistic expression and carefree vibes. The interplay of colors mirrors the dynamic intermingling of cultures and ideas that define boho chic.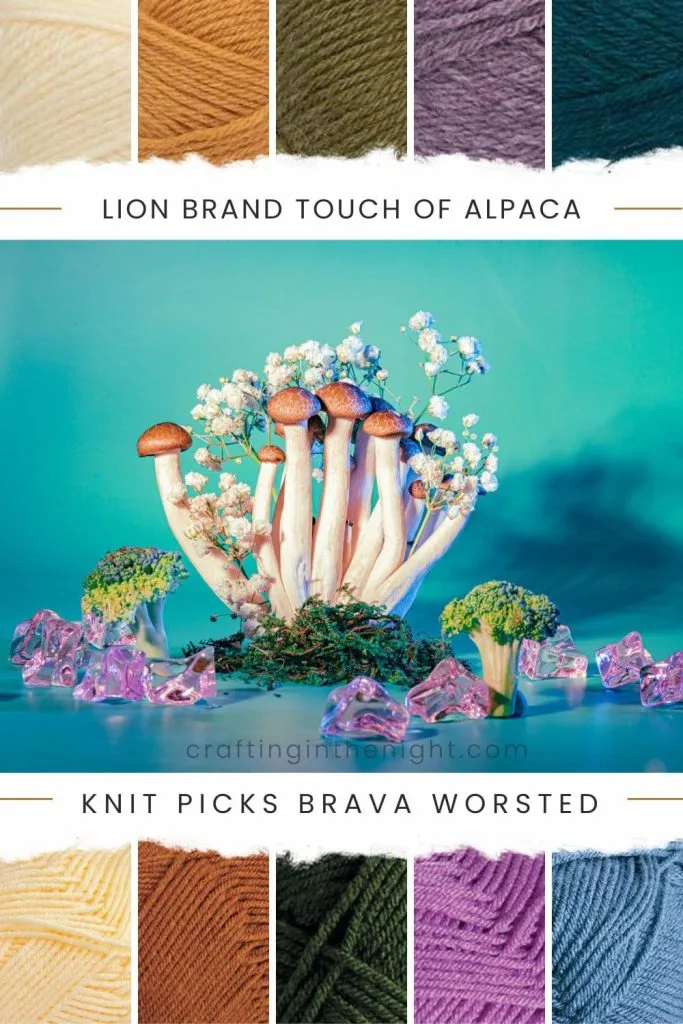 Lion Brand Touch of Alpaca
Knit Picks Brava Worsted
Harmonious Spectrum
Harmonious Spectrum is a captivating crochet color palette that brings together a diverse range of colors in perfect equilibrium. It embodies a sense of balance and unity, reflecting the beauty of nature's many facets.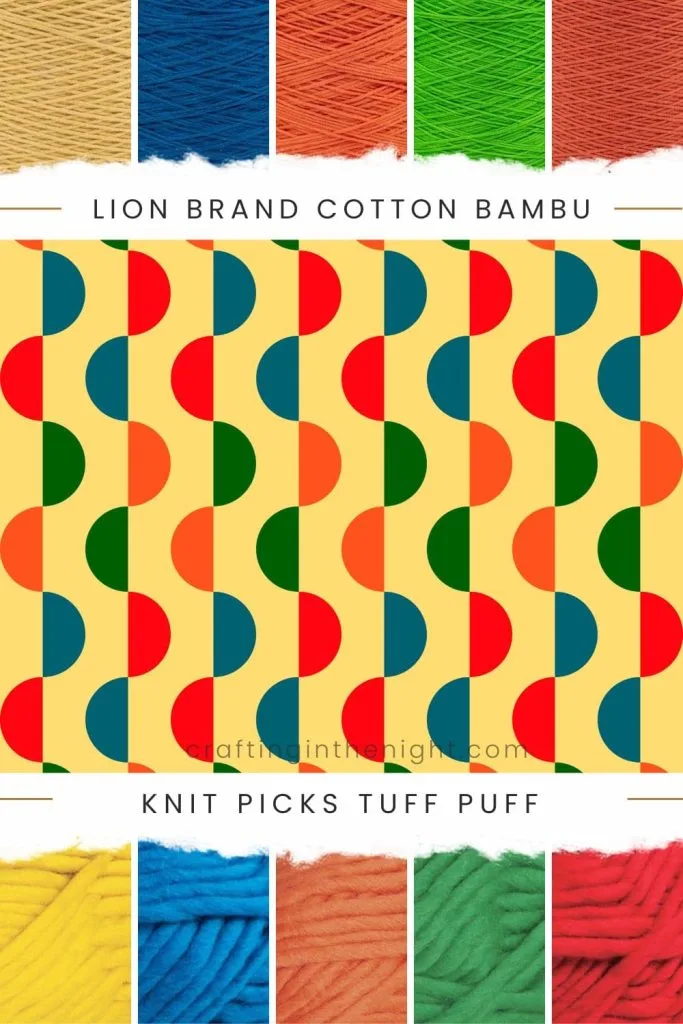 Luminous Breeze
Luminous Breeze captures the essence of a gentle, airy crochet color palette that invites you to create with a touch of magic. This palette is perfect for crafting pieces that radiate positivity and charm.
Lion Brand 24/7 Cotton
Knit Picks Wool of Andes Worsted
Starry Medley
Starry Medley is an enchanting crochet color palette that blends the depths of night with the brilliance of a cosmic tapestry.
It inspires a cosmic journey where your creativity knows no bounds, and your projects shimmer with the mysteries of the universe.
Lion Brand Perle 5/2 Cotton
Floral Petals
Floral Petals inspires you to craft pieces that are as timeless and lovely as the flowers themselves. It is a captivating crochet color palette that brings the delicate beauty of blossoms to life through its hues.
Each stitch is a testament to the elegance and grace found in nature's intricate designs.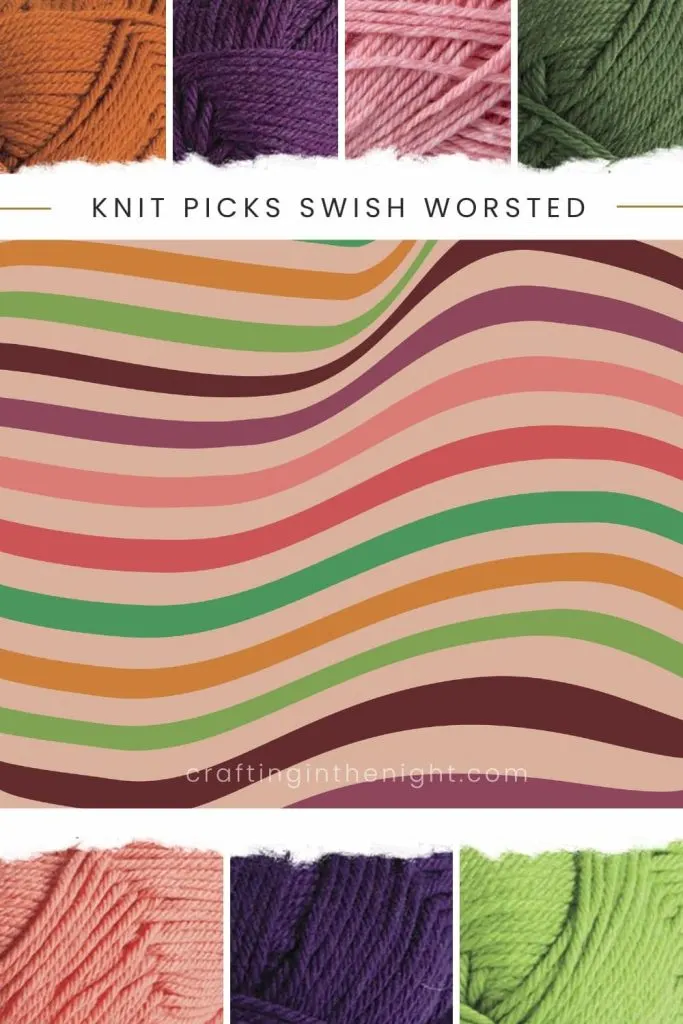 Knit Picks Swish Worsted