*This post may have affiliate links, which means I may receive commissions if you choose to purchase through links I provide (at no extra cost to you). As an Amazon Associate I earn from qualifying purchases. Please read my disclaimer for additional details..
Transport yourself to the shoreline with our curated beach color palettes, perfect for your next crochet or knit project. These shades capture the essence of sandy shores, azure waters, and sun-kissed skies. Whether you're crafting a cozy blanket or a stylish scarf, these hues promise to breathe coastal serenity into every stitch. Dive in and let your creations radiate the calm of a beachside retreat.
Earthy Tides
Earthy Tides captures the picture of a serene beach landscape, where time seems to slow and worries are carried away by the gentle rhythm of the tides. It echoes the harmony of nature, bringing a touch of coastal calmness to every stitch.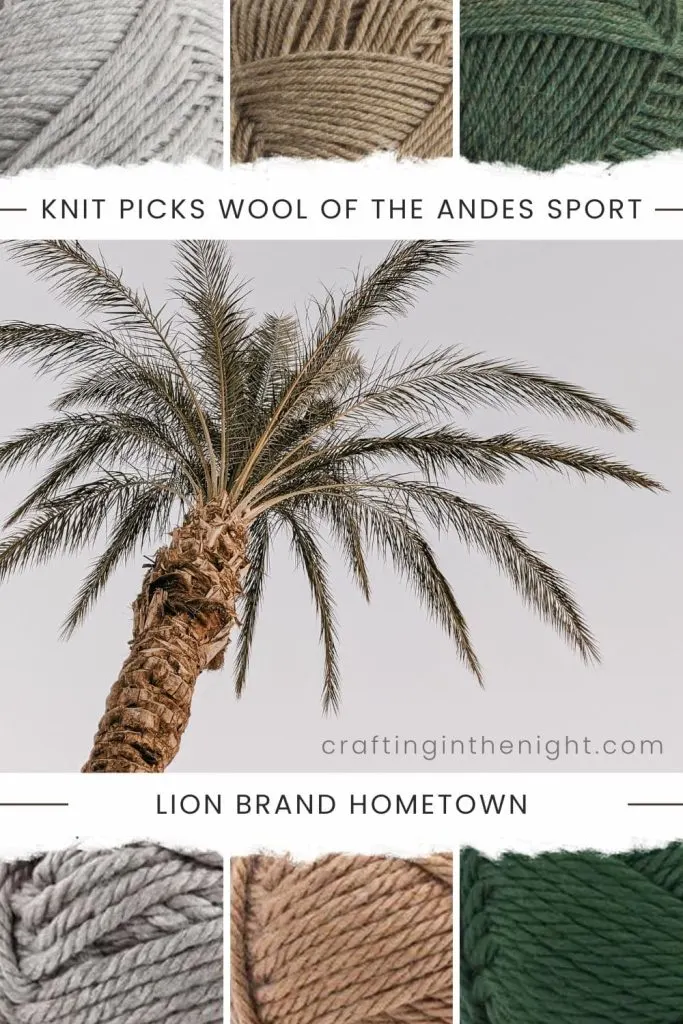 Knit Picks Wool of the Andes Sport
Lion Brand Hometown
Taupe Shores
Taupe Shores pictures the beauty of the seaside. This color palette allows you to bring the soothing ambiance of the shore wherever you go.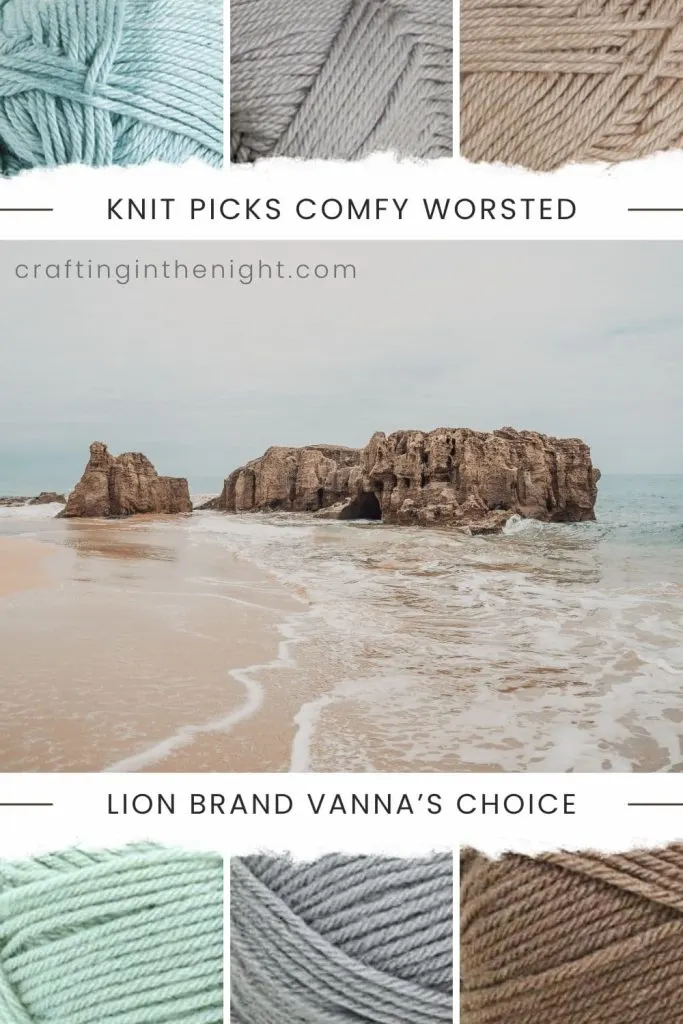 Lion Brand Vanna's Choice
Pastel Shoreline
Pastel Shoreline encapsulates the gentle beauty of a coastal paradise. It mirrors the subtle hues that grace the sky and waters during the early hours, creating a sense of renewal.
This color palette makes you feel the wonder that one experiences while strolling along the water's edge at dawn.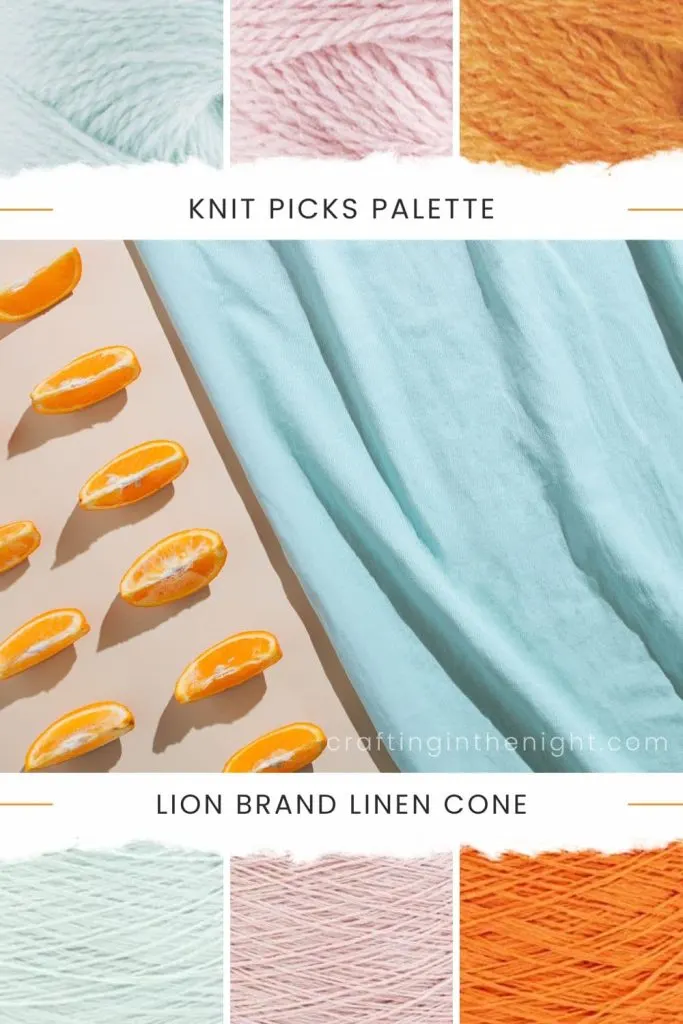 Knit Picks Palette
Lion Brand Linen Cone
Heart in the Sand
Don't you just dig the sensation of sand tickling your toes? It might seem a tad childish, like making a sandcastle, but isn't that what life's all about? Feeling like a kid again, carefree and loving the little things.
Have fun with these color palettes and embrace your inner child!
Mary Maxim Starlette
Lion Brand Local Grown
Down by the Sea
When it comes to describing beaches, "romantic" is a top pick. And if you've ever been in love, you know that feeling of being transported to another world.
Soak up this dreamy color palette and savor every moment of your beach getaway with your special someone.
Mary Maxim Mellowspun DK
Lion Brand Jiffy
Sea La Vie
Isn't it amazing to sip on a cold beer while listening to chill music at the beach shacks?
You'll love the stunning views, foot-tapping music, and delicious food and cocktails at the wonderful beach spots. Let loose with these color palettes and enjoy the freedom of the beach!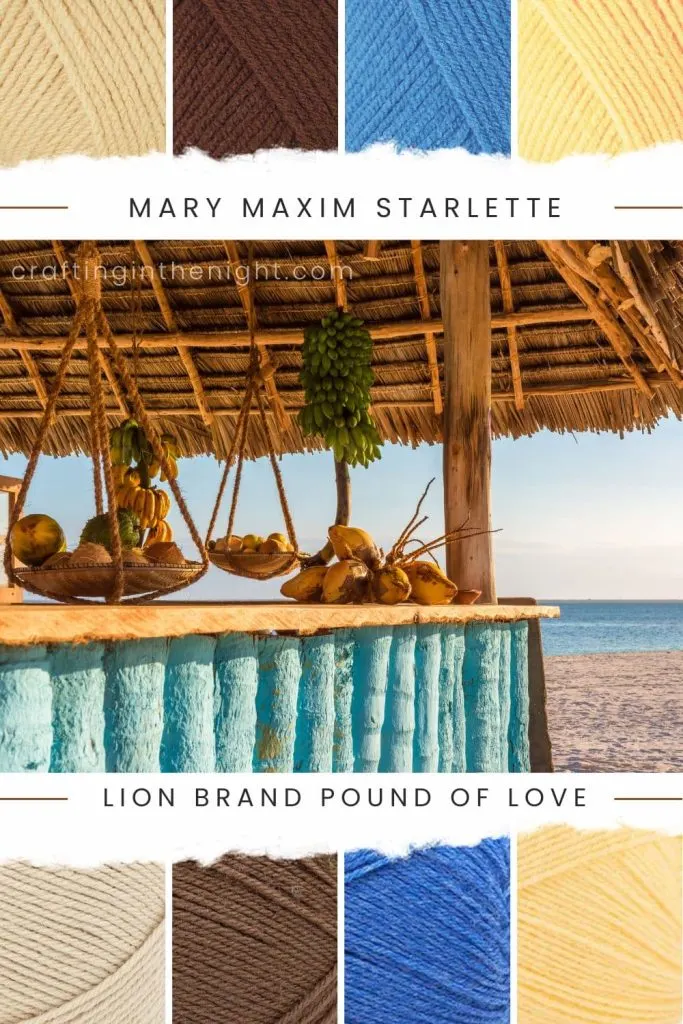 Mary Maxim Starlette
Lion Brand Pound of Love
Long Time, No Sea
Going to the beach is just like catching up with an old friend. The sun's warmth feels like a big hug and the sound of the waves is like the ocean saying "Hello!"
Let's soak up the colors in this palette like we're reuniting with an old pal.
Seas the Day
The beach is an ideal place to relax, wiggle your toes in the sand, and let your little ones run free without any concerns. Additionally, there's plenty of room to explore and have fun.
Grab your swimsuits, match them with this color palette, and discover the perfect beach for you and your gang!
Knit Picks Stroll
Lion Brand Hue + Me
Surf Up!
Surfing is not your average pastime, but it's won the hearts of millions worldwide. It's a unique adventure that lets you break free from the daily grind and ride those exhilarating waves.
Why not take the plunge into the thrill of this color palette just like the rush of surfing?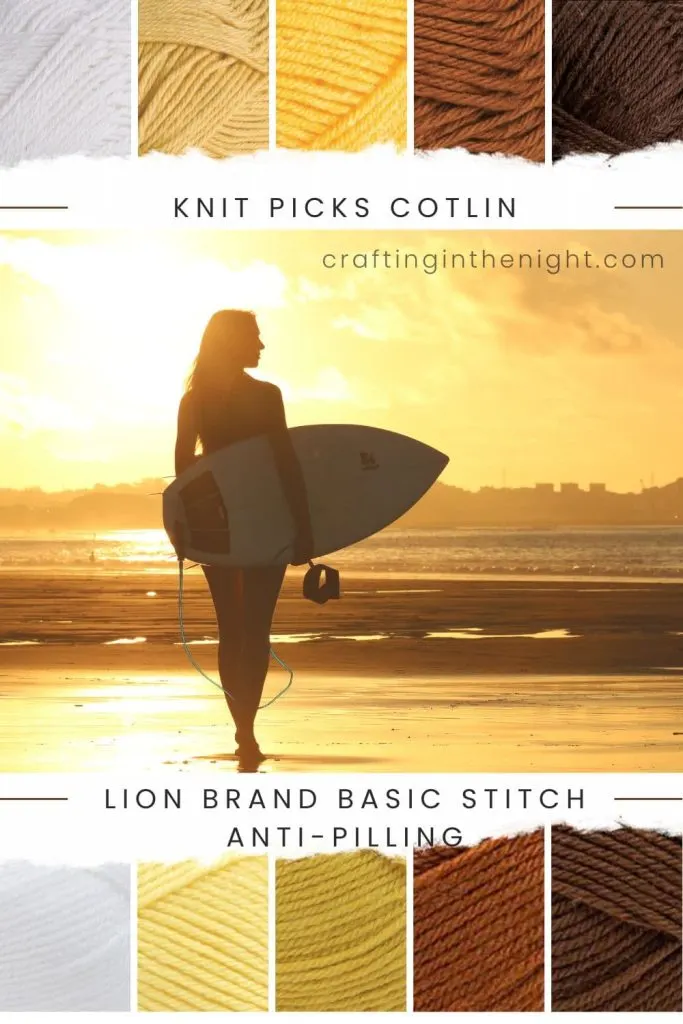 Paradise Trove
Picture it: the wind in your hair, the sun setting on your face, and the waves crashing on the shore. It's pure paradise!
Check out this color palette to capture that beachy feeling.
Knit Picks Palette
Up in the Air
If you're looking for a fun and active way to spend your time, have you considered beach volleyball? It's a blast for all ages and skill levels.
If you want to really spice things up, try out this amazing fiery color palette. Get ready for some serious excitement on the sand!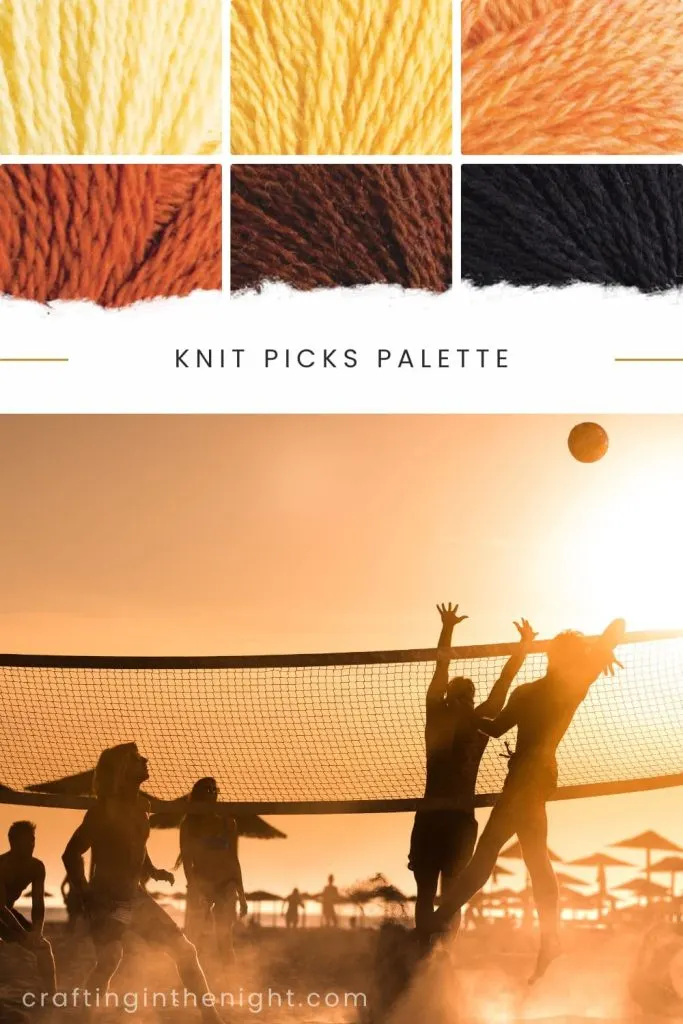 Knit Picks Palette