*This post may have affiliate links, which means I may receive commissions if you choose to purchase through links I provide (at no extra cost to you). As an Amazon Associate I earn from qualifying purchases. Please read my disclaimer for additional details..
Step into a world of opulence and timeless elegance with the enchanting allure of a gold color palette. In this article, we'll explore the richness of gold, from its radiant shimmer to its regal warmth, and uncover how this luxurious hue can elevate your surroundings and style.
Whether you're considering a lavish home decor upgrade, seeking to add a touch of glamour to your wardrobe, or simply want to appreciate the symbolism and cultural significance of gold, we've got you covered.
Let's delve into the world of gold and discover how this dazzling color palette can infuse a touch of luxury and sophistication into your life, whether you're decorating, dressing, or simply indulging in its golden splendor!
A Swish of Gold
This color palette exudes grandeur and sophistication, much like the color gold, which symbolizes success and luxury. It's no wonder that this shade evokes such powerful emotions.
Lion Brand Touch of Alpaca Thick & Quick
Golden Threads
Accompanying the golden color are the analogous shades that further enhance this palette's allure. Rich aqua and blue add a depth of lightness, creating a sense of allure.
Mary Maxim Starlette
Lion Brand Feels Like Butta Thick & Quick
Shining, Shining
The mesmerizing golden shade has transcended time and cultures, serving as a powerful symbol of abundance and achievement.
Whether in ancient civilizations or modern societies, this color palette, much like gold, continues to captivate and inspire, reminding us of the limitless possibilities that lie ahead.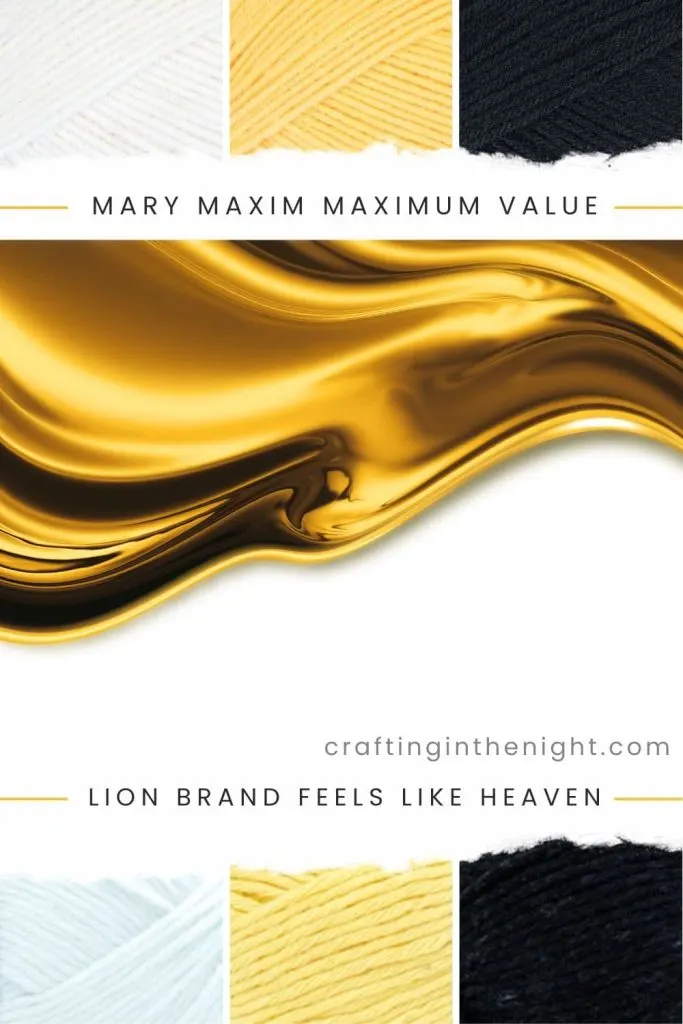 Gold Rush
The color gold has become closely associated with artistic mastery and cultural refinement.
When artists incorporate gold into their paintings and sculptures, it adds a touch of opulence and grandeur, taking the artwork to a whole new level, much like this color palette.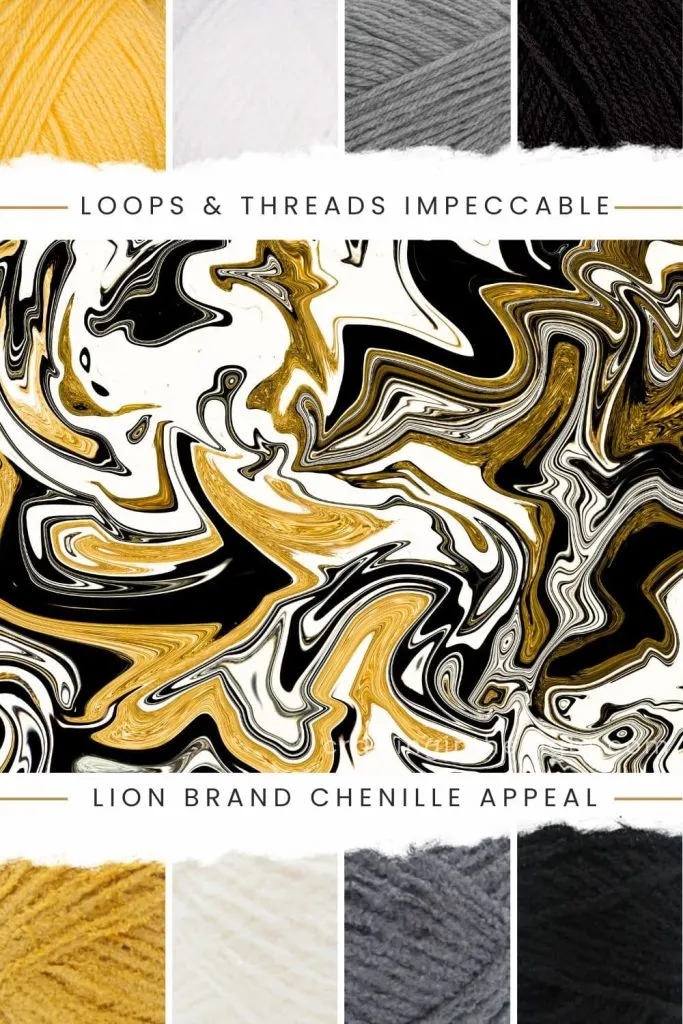 Loops & Threads Impeccable
Lion Brand Chenille Appeal
Timeless Rays
Throughout history, the mesmerizing golden metallic shade has been a powerful symbol of abundance and achievement, which is reflected in this incredible color palette.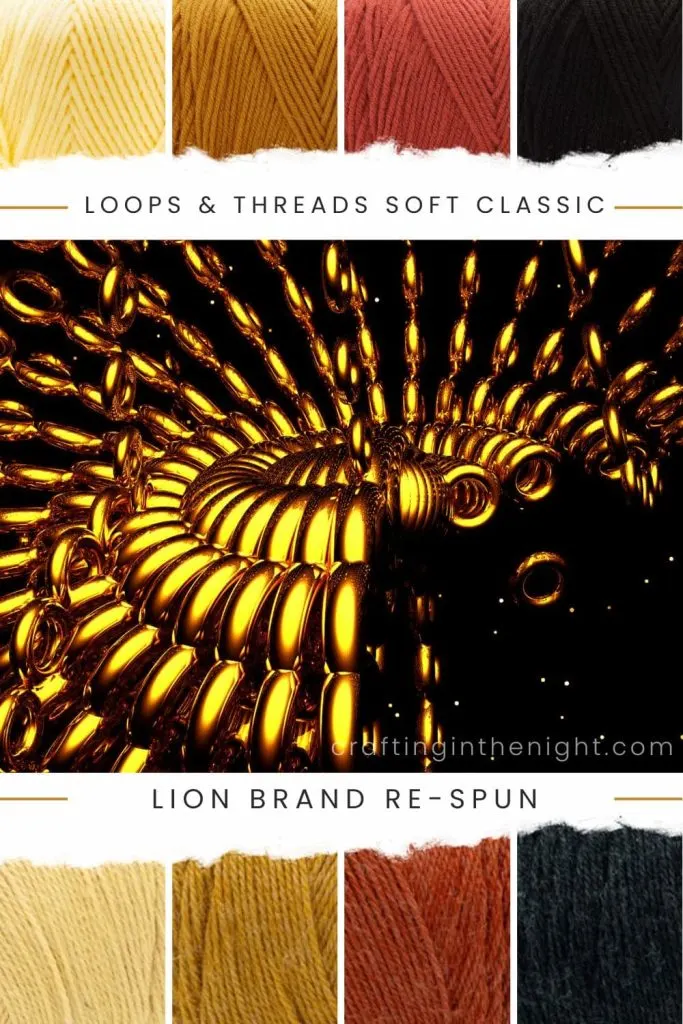 Loops & Threads Soft Classic
The Golden Age
In ancient Egypt, the golden hue symbolized the sun god Ra, bringing prosperity and vitality.
Pharaohs wore exquisite golden jewelry and adorned their tombs, showcasing opulence and divine affiliation, like this captivating color palette.
Red Heart Super Saver
Lion Brand Hometown
A Golden Wonder
The golden metallic shade goes beyond just being symbolic, it has a mesmerizing effect on the human psyche.
This shade has the power to uplift spirits and create a sense of awe and wonder, just like the colors in this palette.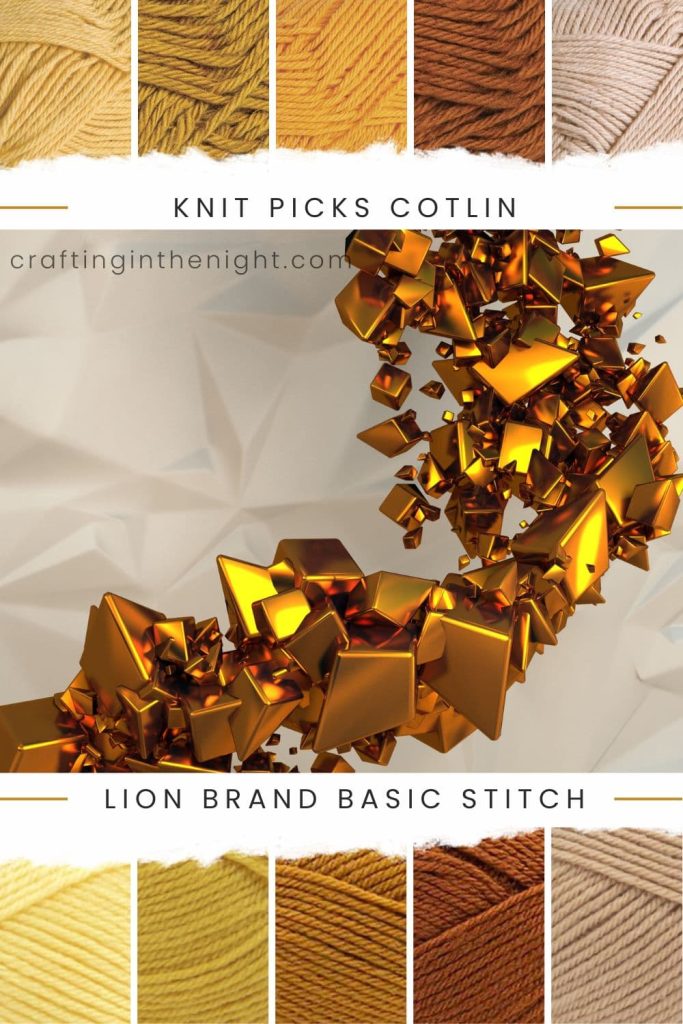 Everything That Glitters Is…
Gold expresses the feeling of wonder and admiration, much like this beautiful color palette that captivates the consciousness and ignites a sense of awe.
Fields of Gold
Creating analogous shades of gold creates ethereal tones that bring balance and harmony to this color palette.
The golden yellows, reminiscent of the first rays of sunrise, add a touch of serenity. While the darker golden shades create a harmonious interplay that is emotionally captivating.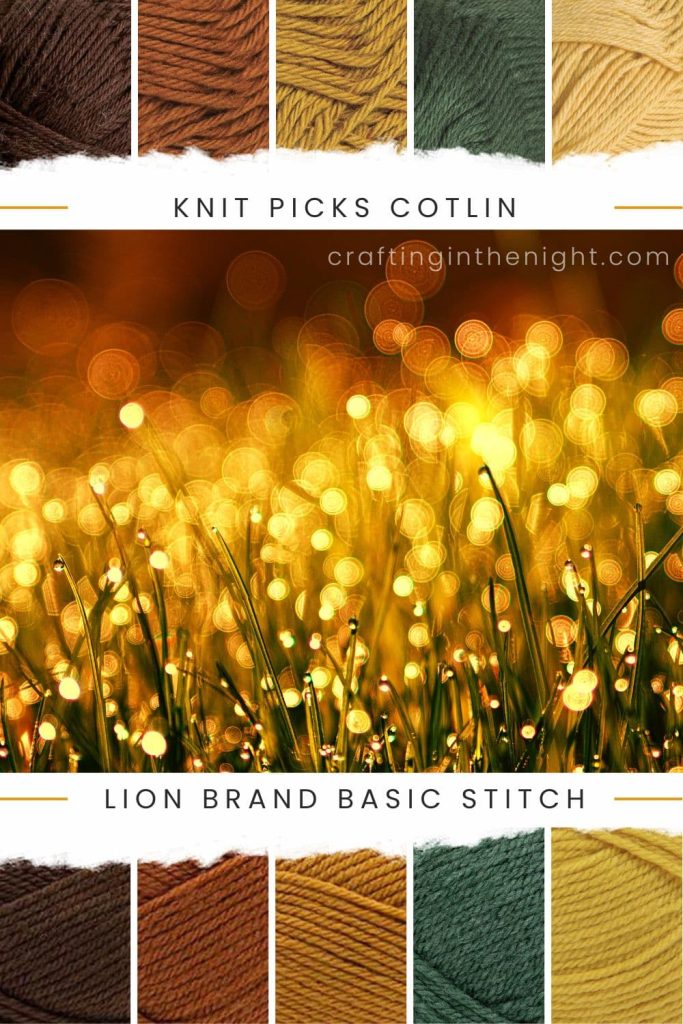 Knit Picks CotLin
Lion Brand Basic Stitch Anti-Pilling
A Strike of Gold
These colors, like a rich ancient artifact, evoke a sense of drama and allure drawing the viewer deeper into this color palette and their captivating embrace.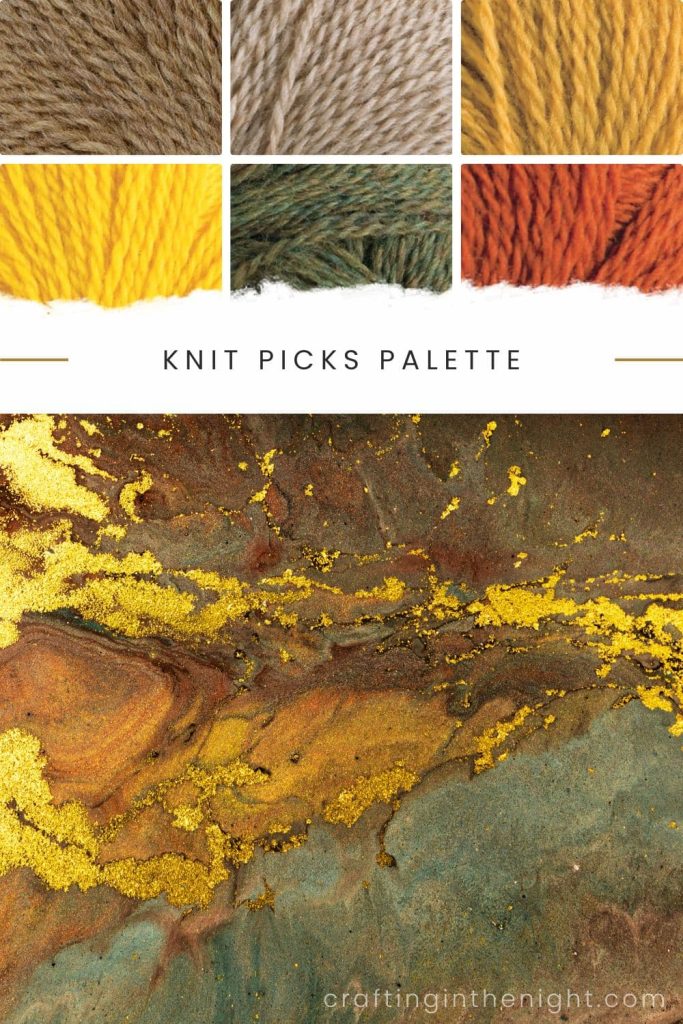 Knit Picks Palette
Magical Dust
Just as precious gold itself has been revered throughout history for its radiant qualities, this palette combines warm and rich hues that exude a similar sense of splendor.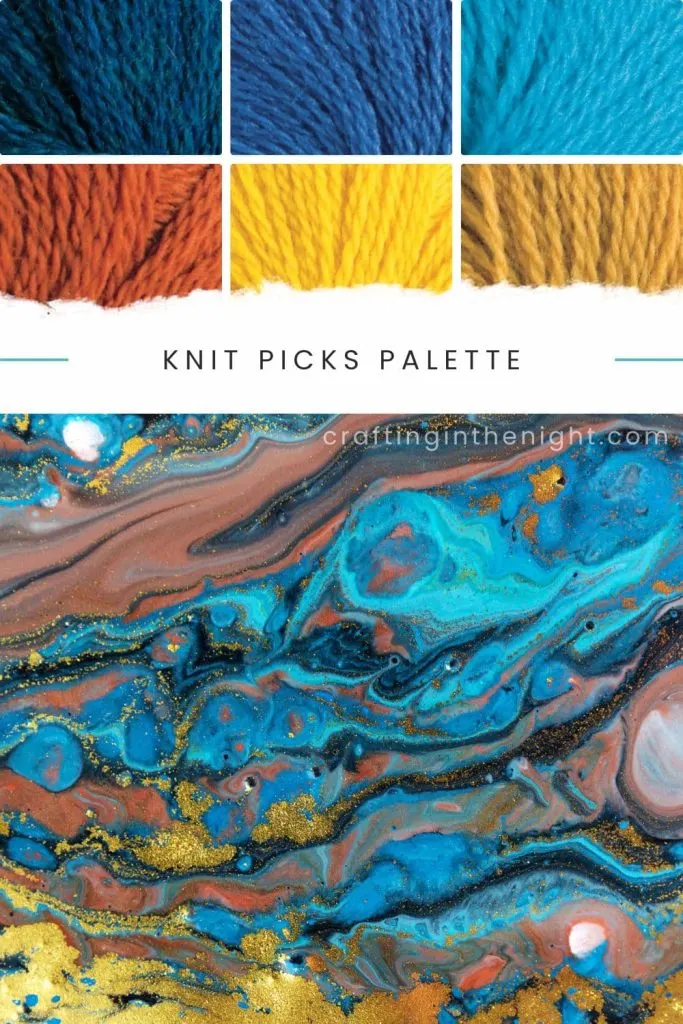 Knit Picks Palette