*This post may have affiliate links, which means I may receive commissions if you choose to purchase through links I provide (at no extra cost to you). As an Amazon Associate I earn from qualifying purchases. Please read my disclaimer for additional details..
Prepare to be electrified as we dive headfirst into the world of neon color palettes! In this article, we'll embark on a vibrant journey through the spectrum of neon hues, from eye-popping pinks to dazzling greens, and explore how these electrifying colors can infuse energy and excitement into your life.
Whether you're a fashion maverick looking to make a bold statement or a creative artist seeking to capture the spirit of the neon-lit night, we've got inspiration and ideas to spare. So, let's step into the neon spotlight and discover how these electrifying shades can add a burst of vivacity to your world, whether you're designing, dressing, or simply reveling in their fluorescent glory!
Brilliant Lapiz
These brilliant neon colors are electrifying and intense! They inject a lot of excitement and energy into designs, just like this amazing color palette.
Gleaming Azure
The eye-catching vibrancy of this flower is truly mesmerizing. You just can't help but be drawn into these hues. Elevate your style with this lively color palette.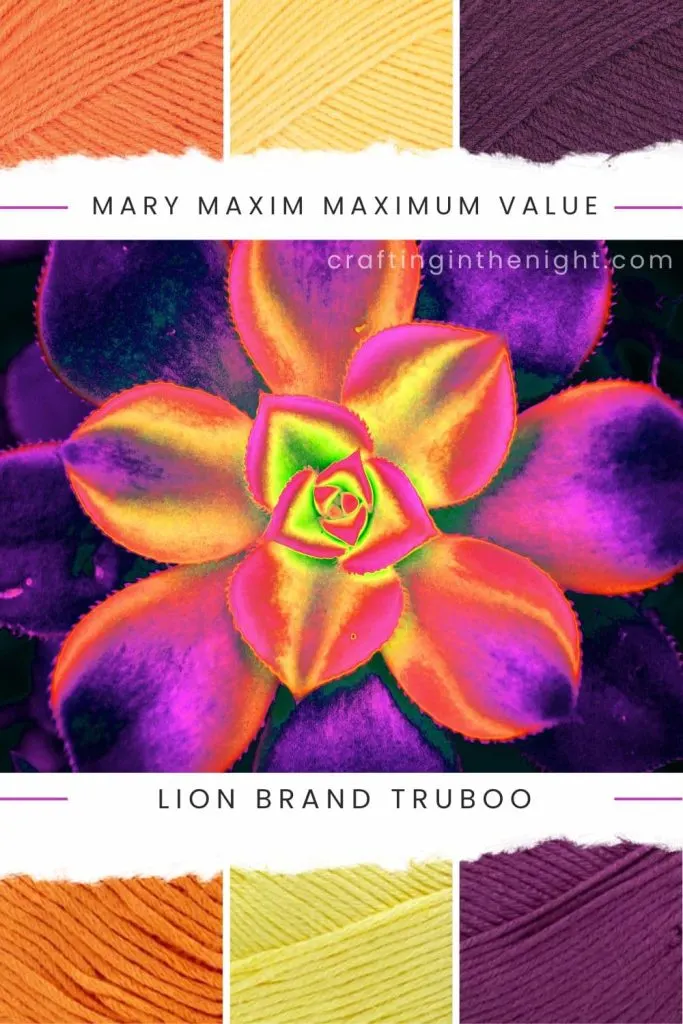 Vivid Charm
The vivid orange neon colors in this amazing color palette are truly exhilarating. This color palette possesses the energy to enhance your style.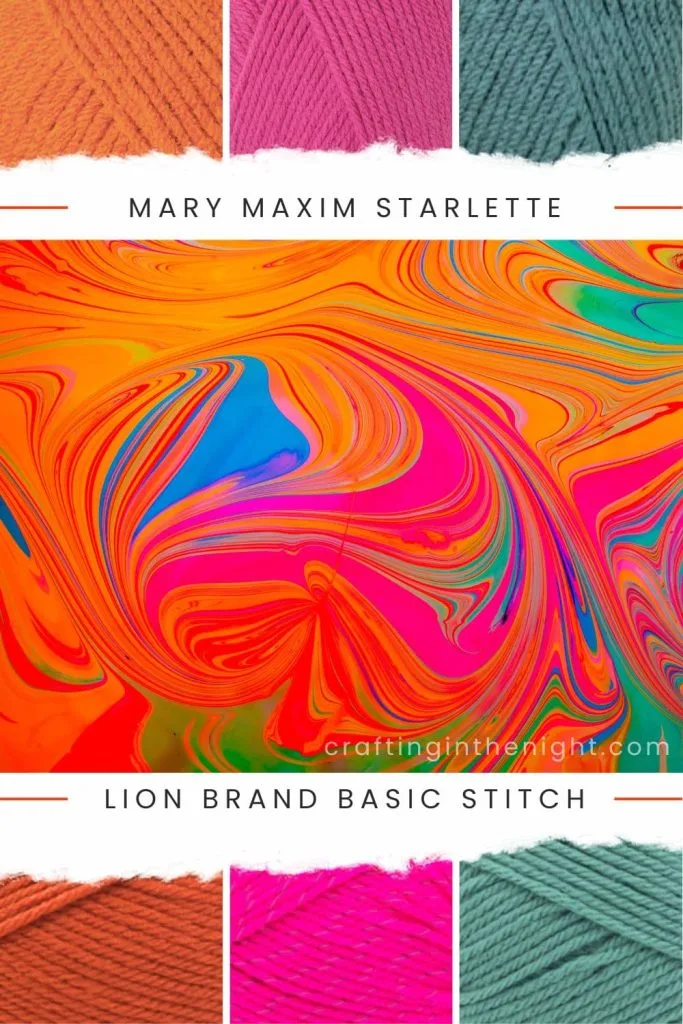 Mary Maxim Starlette
Lion Brand Basic Stitch Anti-Pilling
Strobe Lights
You can't help but admire the versatility of fluorescent neon colors as they allow you to use them in various styles and themes.
From modern and futuristic designs, these colors effortlessly adapt and enhance concepts. Check out this cutting-edge color palette now!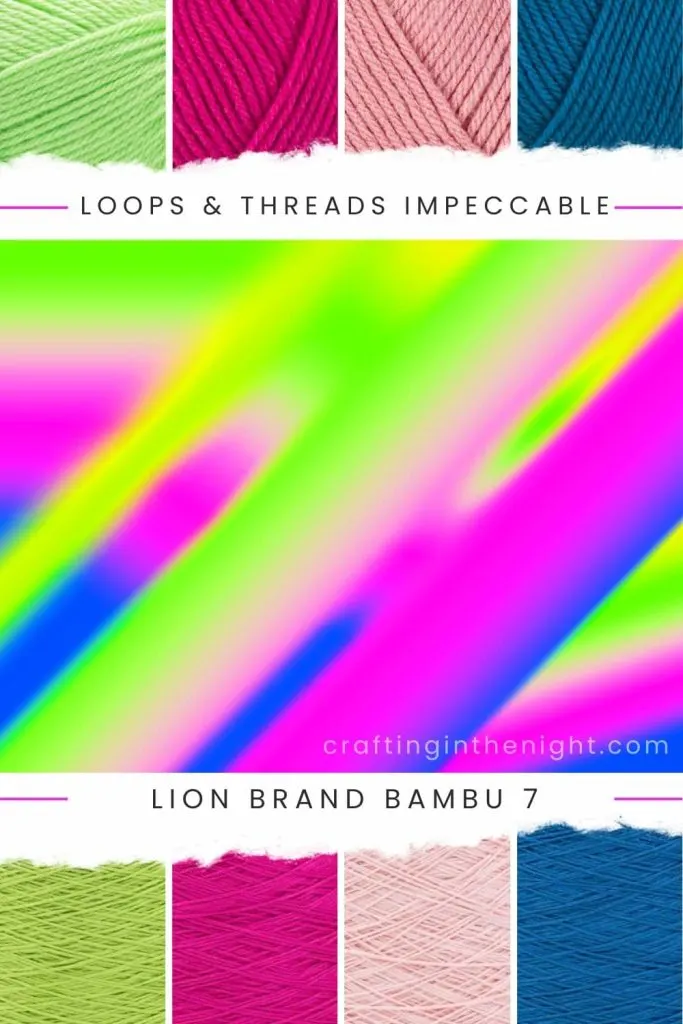 Loops & Threads Impeccable
Radiant Gloom
Neon is super popular among nightlife and festival enthusiasts because it stands out.
Back in the 90s, people would rock neon symbols on their clothes and wave glow sticks in the air. If you want to capture that awesome neon vibe, check out this color palette!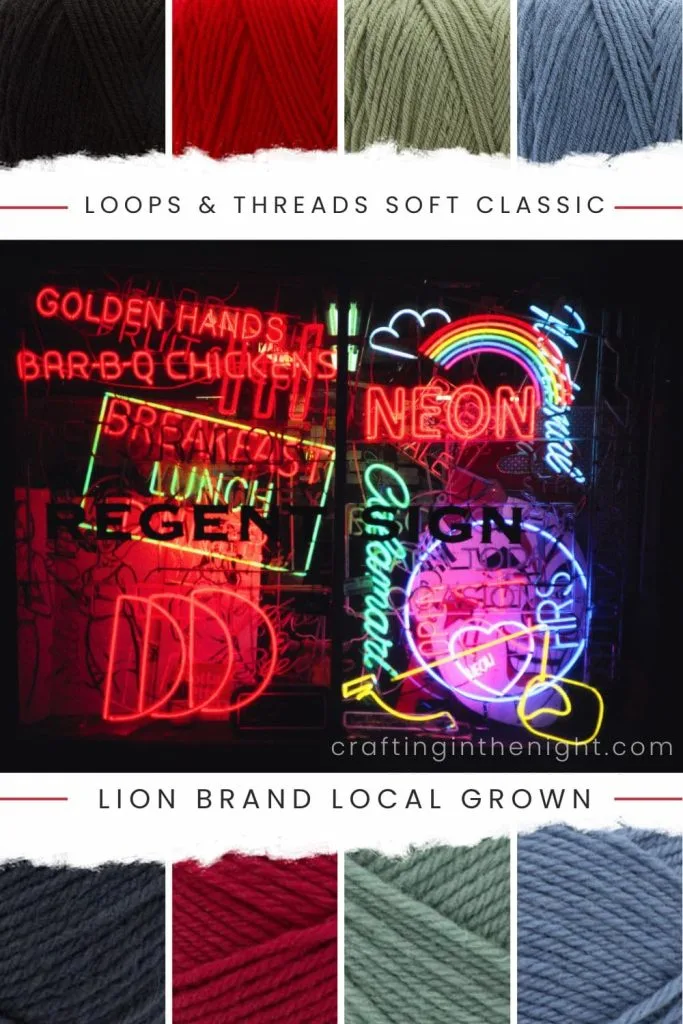 Loops & Threads Soft Classic
Lion Brand Local Grown
Orange Nitros
Want to give your neons a stylish upgrade? Try pairing them with neutral colors like black or dark brown. This will balance out the bright neons and keep your look chic and trendy.
Check out this cool neon color palette and give it a try.
Red Heart Super Saver
Lion Brand Touch of Alpaca Thick & Quick
Funk Haze
Are you a fan of the bold and bright colors of the 90s? Then you'll love this palette! It's got all the classic shades of red, purple, cyan, and yellow that just scream fun and happiness.
It's the perfect way to add some vibrancy to your look.
Glowing Nights
Have you ever noticed how beautiful the colors of a city at night can be? Well, we've created a color scheme that captures those vibrant hues perfectly!
We've combined deep red, burnt orange, light blue, and striking yellow-green to showcase the beauty of the city's night lights. It's a great way to add some energy to your style.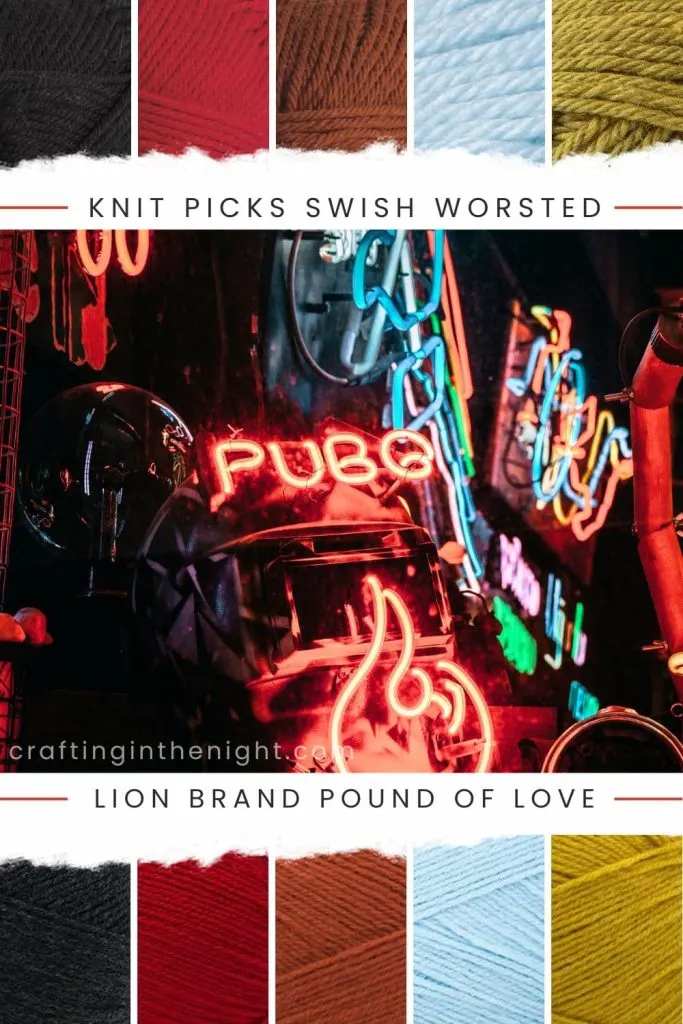 Knit Picks Swish Worsted
Lion Brand Pound of Love
Dazzling Geometric
Neon colors have the amazing power to light up anything and grab your attention instantly.
They create a unique and vibrant atmosphere in the world of visual arts captivating not only artists but also social media enthusiasts.
Just like this color palette, they add that extra spark that makes it impossible to look away.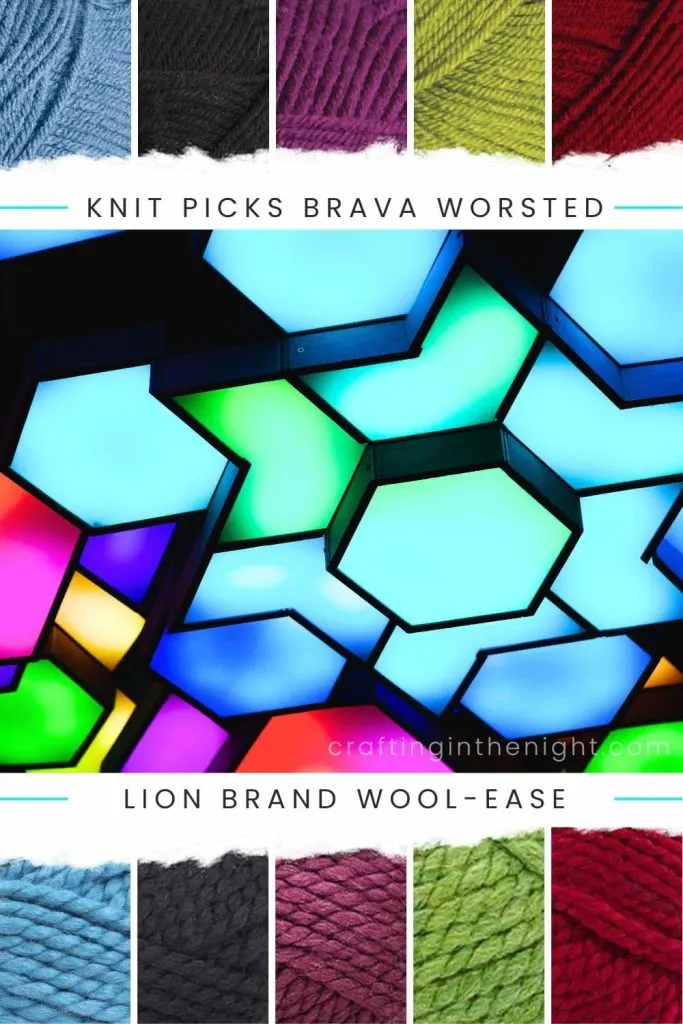 The Illuminessence
Neon rave events have become a huge hit at universities and festivals! People love to get creative and paint their faces and bodies with neon colors to create a mind-blowing psychedelic effect.
If you're in the mood for some fun, make sure to match your style with this awesome color palette!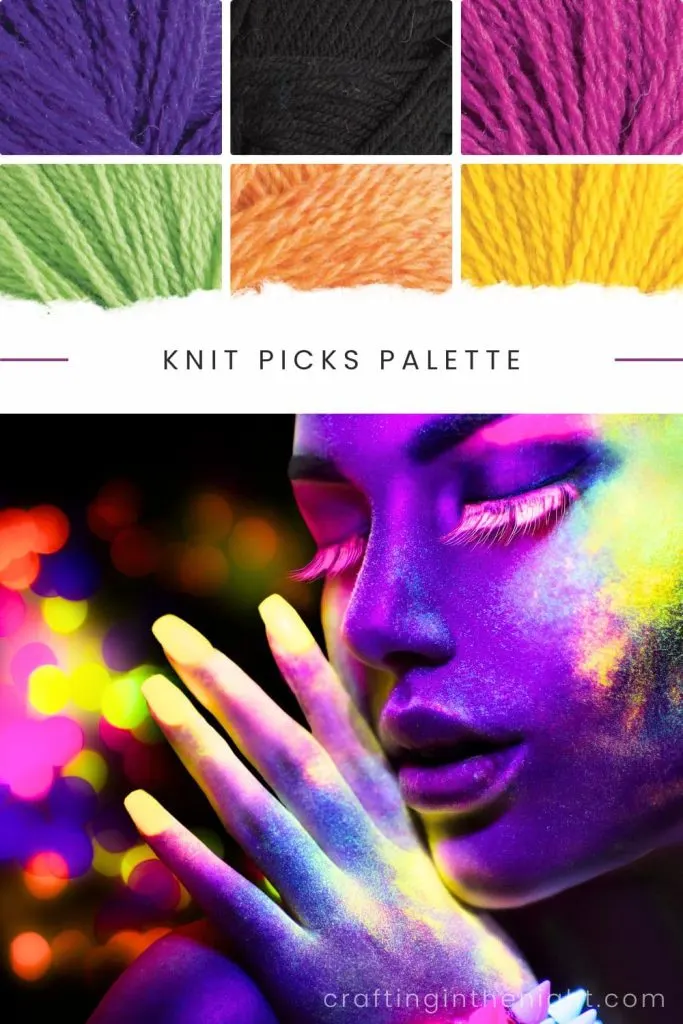 Knit Picks Palette
Midnight Brilliance
Have you ever noticed how using the bright colors of orange and blue can instantly make anything look like it's straight out of a movie?
The oranges bring out the energy and excitement, while the contrasting blues add a touch of mood and tension. If you're in the mood to create a cinematic vibe, why not give this color palette a try?
Knit Picks Palette